Welcome to our Fall 2023 SOTI XSight Update. The Fall 2023 Product Update is one of the biggest releases in the history of the SOTI ONE Platform. If you haven't already, check out the Fall 2023 SOTI MobiControl Updates: Part 1: Shared Devices and Part 2: Microsoft Windows Management.  
The first update is our product release versioning, which has been updated to reflect a year, providing a predictable and regular cadence of releases that customers and partners can easily follow. The Fall 2023 SOTI XSight Update will cover all the updates and new features released with SOTI XSight 2024.0.

Live View
The What 
With SOTI XSight 2024.0, we introduced Live View – the first tool of its kind that consolidates business and device data, allowing organizations to visualize operations in real-time. Live View builds on SOTI XSight's industry-leading capabilities as a diagnostic intelligence and support solution with the tools needed to proactively identify and fix problems before they occur.  
The Why 
The number of devices in organizations has increased by 37% globally in the past year. Businesses are on the move, and workers are on their devices, using apps to get jobs done. Examples of these include:  
Delivery workers using apps to access routes, manage inventory and confirm deliveries.
First aid responders using apps to access routes, securely record patient data and communicate with hospitals.  
Along with the device data that is accessible through SOTI XSight's Operational Intelligence Dashboards, organizations can connect data from their own business apps to provide an overview of what is happening with a device fleet and business operations in real-time.  
Live View instantly becomes the most advanced diagnostic tool in the industry. Companies can use the Live View Map to visualize the location of devices as they move in real-time and access both device data such as the battery level and signal strength, alongside business data such as inventory levels, delivery status and anything else the business chooses.  
Picture this, your organization manages deliveries of a product to various warehouses across the city. Each delivery driver is equipped with an Android or Windows device to show them their route, help them track inventory and confirm their deliveries. On the Live View Map, you can customize the device data you want to track and set them up in the status icon within the Marble, Ring and Disk (shown below). These parameters can be set up as any quantifiable device or business metric being captured in SOTI XSight from SOTI MobiControl and XT Socket or your other business apps via SOTI Snap and JSON. Each parameter has customizable color-coded limits to show its status, for example: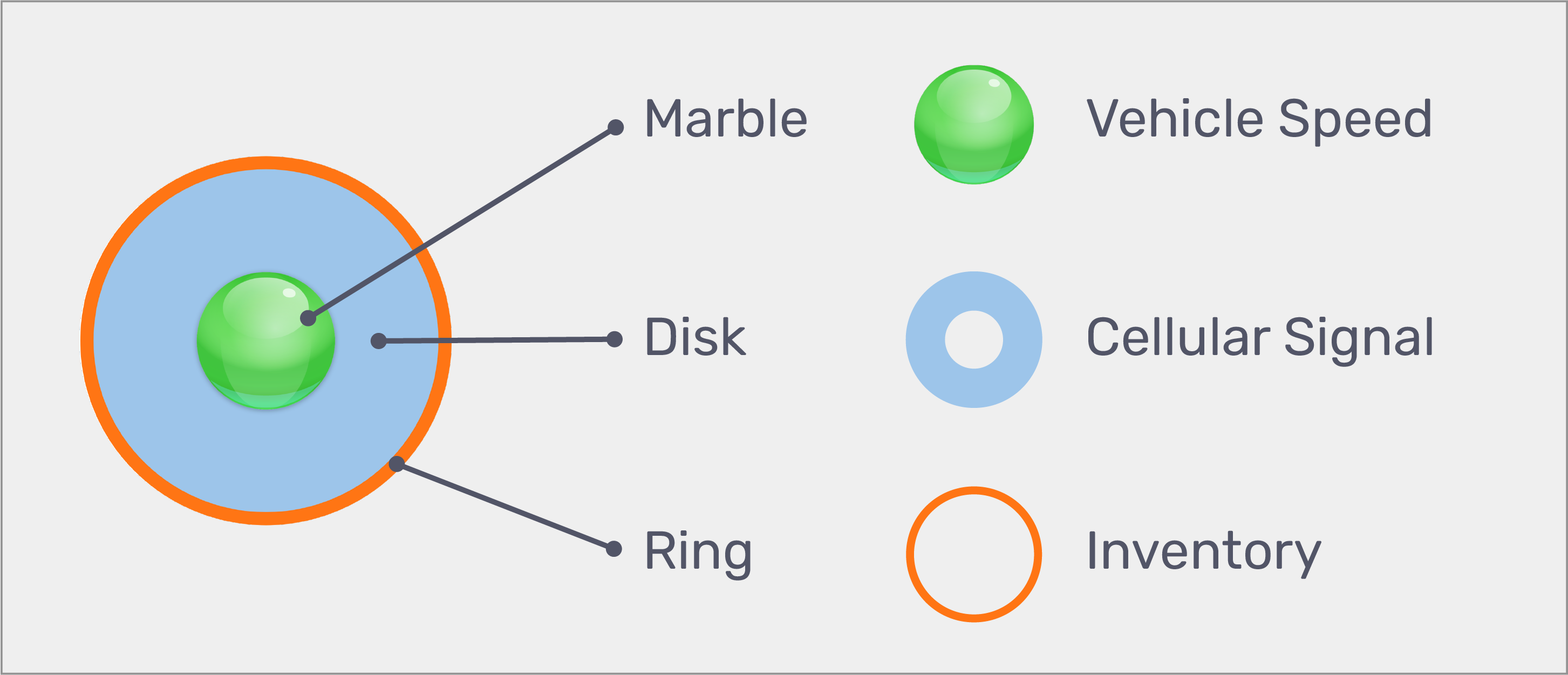 Once you set up your parameters and their limits, you can see, at a glance, all your delivery drivers in real-time on a map in addition to your three parameters – speed, signal and inventory. You can use this visual overview to quickly identify any issues as they happen rather than waiting for a delivery driver to report the issue later in the day and possibly fall behind on their deliveries. Being able to visualize these parameters and their statuses on a map enables you to troubleshoot issues more efficiently. For example, if you notice a device having cellular signal issues, you can check the map to see if this is an isolated event or an area outage and take action accordingly.
You can also click into any device for further Device Details beyond the three parameters you set up on the map. Within Device Details, you can access all device and business data. You can also go back in time (up to two hours) and study situations at specific times to remedy issues and keep business operations running smoothly.  
In addition to the Live View Map, Live View offers a List View to allow the visualization of operations in both indoor and outdoor scenarios. When your delivery driver parks their vehicle at a warehouse, they will disappear from the Live View Map as they are not moving. Here's where List View comes into play. With List View, you can still access device and business data when your delivery driver is inside the warehouse and ensure they delivered the correct amount of inventory.  
Live View enables businesses to visualize operations in real-time and access areas of intelligence to make smart, data-driven decisions.   

App Spotlight
The What 
To maximize productivity, organizations need visibility into both the positive and negative impacts of apps on business-critical devices. App Spotlight within SOTI XSight 2024.0 can zoom into a specific app to gain a deeper understanding of how it is performing, how it is being used and how it affects battery life or network usage of devices.    
The Why 
To keep up with operational demands, 33% of companies globally invested in new software and apps, and 32% of companies globally increased app use within their organization. With business productivity relying heavily on devices and apps, it is important for companies to have a transparent view into how these apps are being used.  
Similar to SOTI XSight's Device Spotlight and Smart Battery Spotlight, the App Spotlight enables organizations to dig deeper, understand exactly what is happening with apps and get to the root cause of any issues more efficiently.

Windows Modern Support
The What 
To keep up with the specific needs of their business, organizations need to use the device make that works for them. With SOTI XSight 2024.0, capabilities such as Operational Intelligence Dashboards and Live View are available for both Android and Windows Modern devices so an organization can gather analytics and make data-driven decisions whether its device fleet is Android, Windows Modern or a mix of both.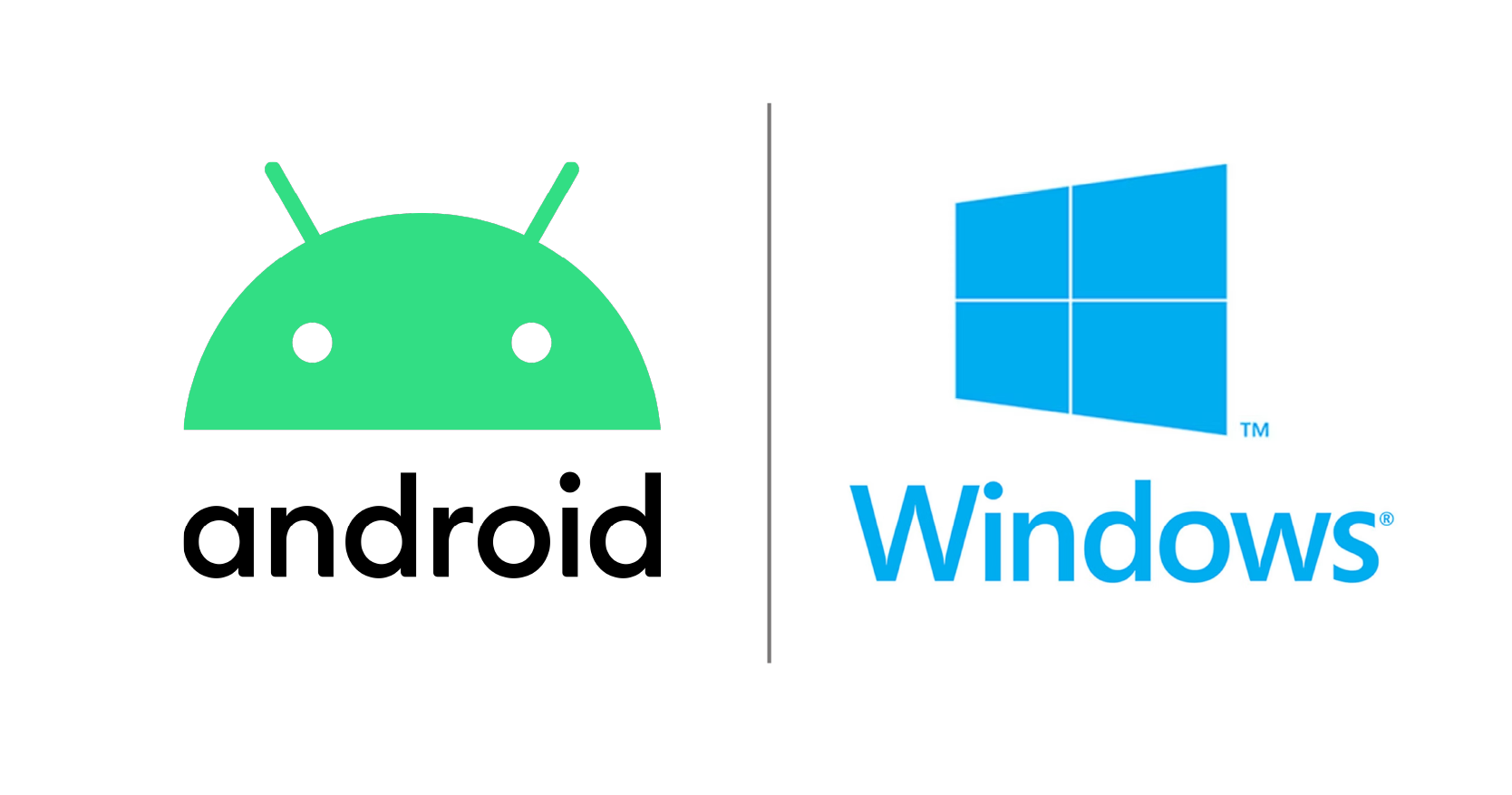 The Why 
As it goes for any business in any industry, choosing the right tools in the right ways will: 
Streamline tasks and processes  
Increase employee productivity  
Decrease operational costs  

Increase customer satisfaction

 
The mix of device types, such as rugged handsets, mobile computers, barcode scanners, etc., used across organizations has increased by 38%. Companies recognize the need for a variety of devices across the organization for different job functions. Along with having the flexibility to choose a device type that works best, it is important to have the ability to gather metrics and make data-driven decisions for their devices.  
With SOTI XSight 2024.0's Operational Intelligence and Visualization, businesses can enjoy the same visibility into battery, app and data usage analytics as well as Live View for both Android and Windows Modern devices, enabling them to have a better understanding of their device fleet.  
Do More with SOTI XSight
SOTI XSight – part of the SOTI ONE Platform – is a diagnostic intelligence and support solution with the tools needed to proactively fix mobile device problems before they occur. SOTI XSight takes analytics-based insights and visualizes them in real-time to enable smarter, data-driven decisions.  
Contact us to learn more.