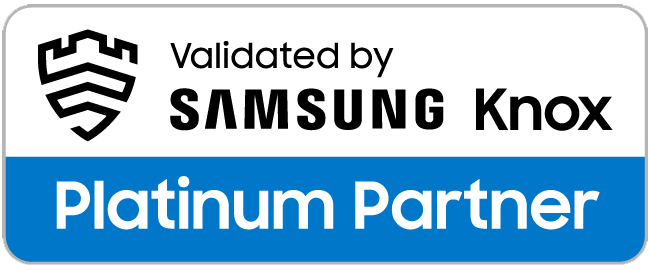 As of April 2020, Samsung owns 30.41% of the global smartphone market and 20.64% of the global tablet market.1
How Are You Managing Your Fleet of Samsung devices?
Samsung in the Enterprise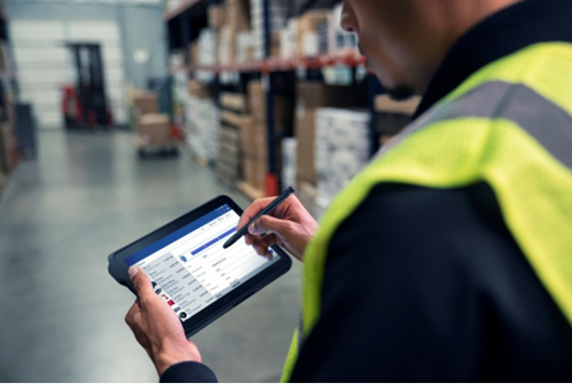 Samsung Galaxy smartphones and tablets are invaluable when it comes to business-critical operations.
For any industry – emergency services, retail, transportation and logistics, field services and healthcare – these robust devices allow frontline workers to communicate effectively with each other, even when remote. The essential apps installed on these devices streamline everything from data collection to employee collaboration.
Together, SOTI and Samsung simplify the onboarding of devices with all business-critical apps. By unlocking the unique security and management capabilities of the Knox Platform for Enterprise (KPE), your business can deliver fast and superior service to your customers.
Scalability to Meet Your Growing Needs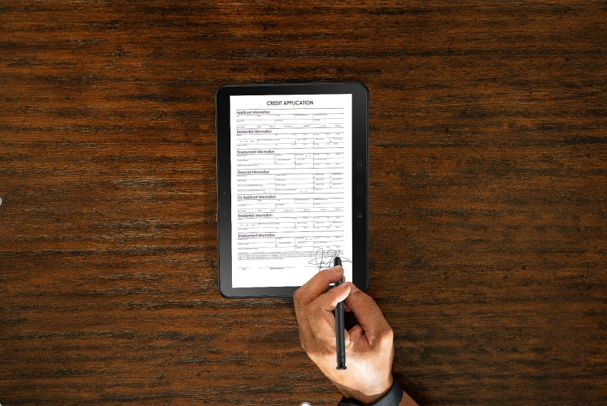 As more Samsung devices are added to your fleet, and as more apps are built and deployed to them, the complexity of managing these devices increases.
Combined with various mobile device policies such as: Bring Your Own Device (BYOD), Corporately Owned, Business Only (COBO) and Corporately Owned, Personally Enabled (COPE) and Choose Your Own Device (CYOD), Enterprise Mobility Management (EMM) is now more important than ever when managing security, remote support, content and app distribution, privacy requirements and mobile device analytics.
Devices must be ready to go as soon as they come out of the box. Users must have the apps they need to start being productive immediately. And enterprise data must be protected and kept separate from personal data.
The SOTI ONE Platform delivers integrated application and content management that allows your Samsung devices – and the people using them – to do more without compromising security or data integrity.
Proven Mobility Management for Samsung
SOTI is a certified Knox Platinum Partner and KPE reseller.
Knox Mobile Enrollment (KME)
Knox Platform for Enterprise (KPE)
Knox Service Plugin (KSP)
Knox E-FOTA
Remote Control
DeX customization & management through Knox
How does the SOTI ONE Platform enable your Mobility Strategy with Samsung?
Security Enforce lockdown policies and replace the home screen with a customizable screen with access only to a curated set of apps. Take remote actions including locking, wiping and restarting devices should they become lost, stolen or compromised.

Flexible Deployment The SOTI ONE Platform secures and manages Samsung Android devices with multiple deployment options such as: Bring Your Own Device (BYOD), Corporately Owned, Business Only (COBO), Corporately Owned, Personally Enabled (COPE) and Kiosk Mode.

Personalized SOTI works with you to develop and implement an end-to-end management solution to meet all your business-critical mobility requirements by unlocking granular Knox policies which are built-in on Samsung devices.

Integration Integrate Knox Platform for Enterprise (KPE) with SOTI MobiControl. Deliver zero-day support for the latest Knox capabilities seamlessly and without the need for additional development with the Knox Service Plugin (KSP).

Enrollment The Knox Mobile Enrollment (KME) platform enables administrators to quickly and easily bulk enroll Samsung Android devices and apply device management policies.

Support Remotely view and control your Samsung Android devices for superior support, reduced downtime and true bi-directional remote control.

Modernize Processes SOTI Snap apps with S-Pen input are available on ruggedized Samsung devices.

Track Assets Your workers are constantly on the move, and so are their mobile devices. Visibility into where these assets are, and what they are doing, can improve your operations.
Resources
Discover how the SOTI ONE Platform can benefit your business to perform more efficiently, respond faster and deliver consistent quality service.