You saw the signs at storefronts big and small once COVID-19 struck: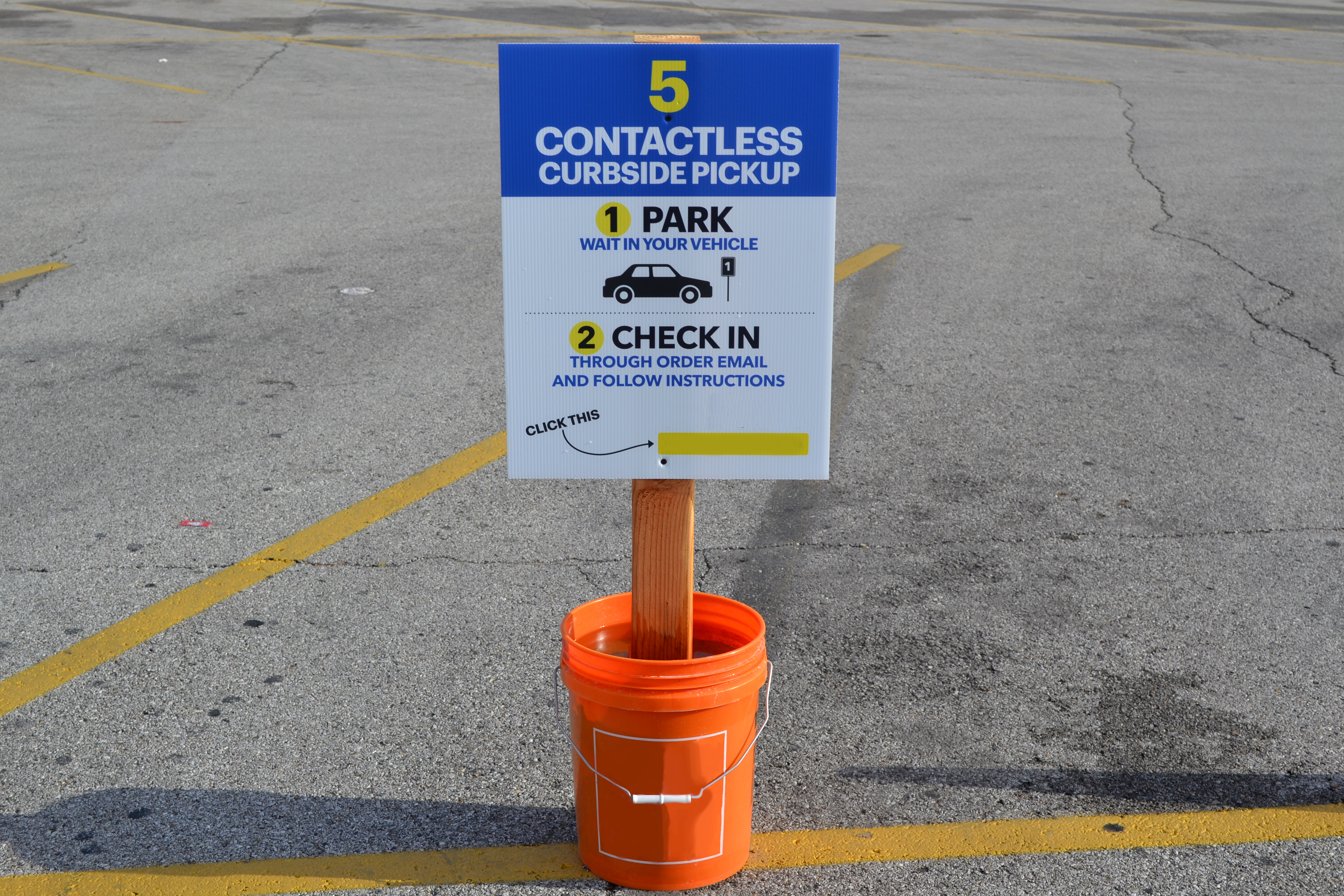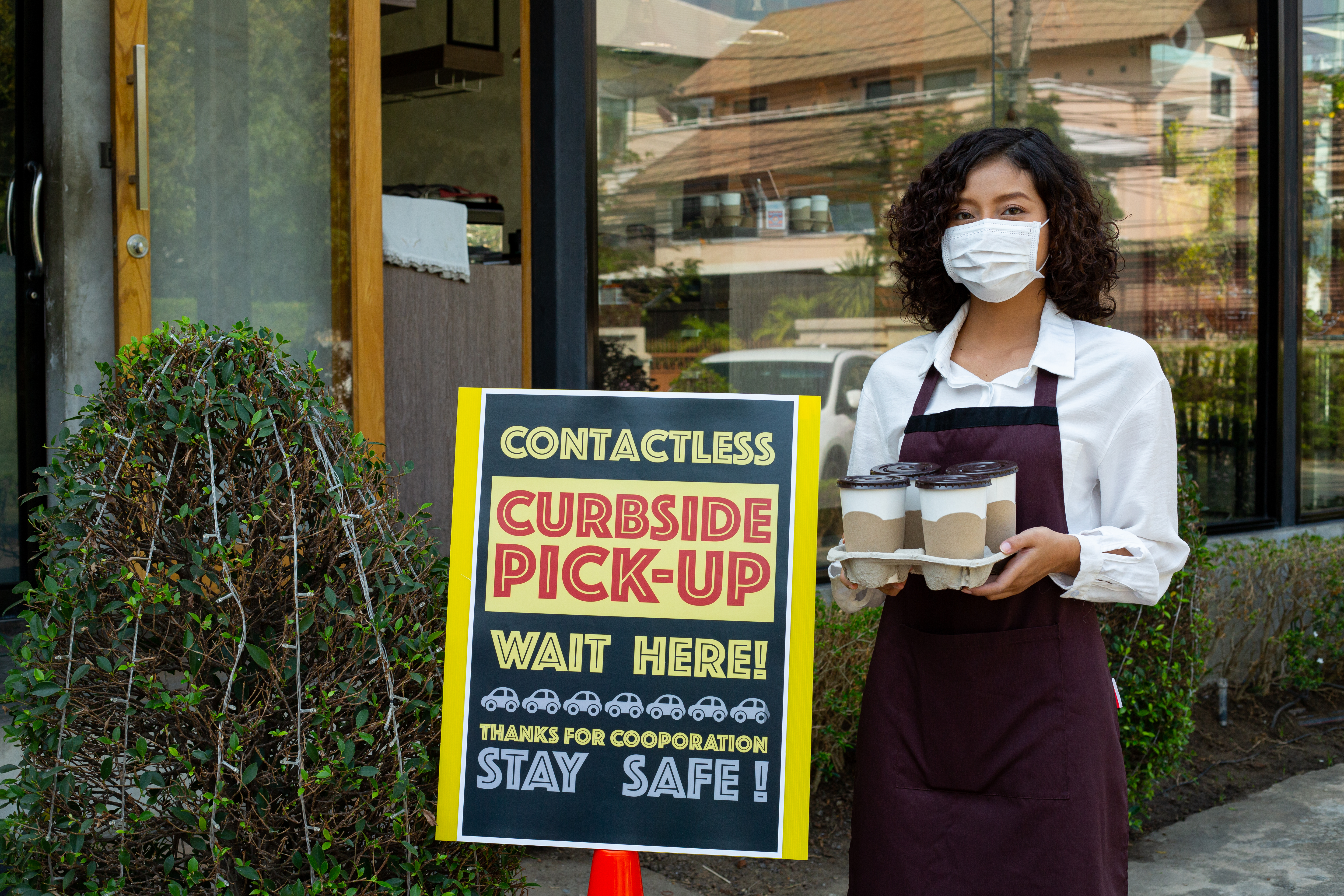 Curbside pickup and variations of it – buy online, pick up in store (BOPIS) and click-and-collect – popped up everywhere as retailers sought to create safe shopping experiences.
As the pandemic, and social distancing markers, 'do your part, stand apart' reminders and arrow stickers on store floors directing one-way traffic become less common curbside pickup remains a staple of stores.
This is because 63% of customers like the concept of curbside pickup (Including 72% who prefer BOPIS) and 75% of retailers plan to keep curbside pickup as an offering post-pandemic. It's a win-win for both sides.
But what makes curbside pickup so appealing? What can retailers do to enhance and improve the curbside experience, and what role does technology play in all of it?
Curbside Pickup is Incredibly Convenient
The frustration at not being able to run into a store to pick up an item was quickly replaced by the convenience of sitting in your car and having your items brought directly to you. Because of this, 50% of shoppers cite convenience as the reason they prefer BOPIS.
Once people get a taste of something that's better or more helpful, they are unlikely to go back to the old way of doing things:
Parents with young children love curbside pickup as they don't have to wrestle getting strollers in and out of the car. Those who are immunocompromised appreciate the protection of waiting in their car instead of spending time in a crowded store with long lineups. The benefits are endless from a convenience or safety perspective.
It Saves Shipping Costs for Both Customers and Retailers
The cost to deliver an order door-to-door varies, but the average delivery cost globally is $6.4 (USD) per cubic meter (and if that order fails to deliver, it costs an organization nearly $18 (USD) extra).
With curbside pickup, BOPIS or click and collect, those costs drop to nearly zero. Customers either don't have to pay extra or pay only a nominal fee for same-day or next-day delivery (some retailers are charging extra for curbside pickup).
Meanwhile, businesses don't have to incur the costs of delivery, which can include:
Vehicle maintenance
Fuel costs
Insurance (of both the truck and the goods on it)
Driver salary
The customer is already willing to travel to a store where their products are held. Why spend extra to deliver an order when all that needs to be done is for someone to bring a product to the customer's car. In addition, curbside pickup established the physical location as an integral part of the purchase journey and can result in greater profits as 67% of BOPIS users add additional items to their carts knowing they can pick them up immediately.
Curbside Pickup is a Must-Have Option
Curbside pickup isn't a novelty or temporary shopping fad; it's "table stakes." In fact almost 35% of shoppers would use BOPIS more if retailers expanded curbside offerings and always brought items to their vehicle.
To maximize the curbside pickup experience, follow the "Three Cs" philosophy:
Convenient: It has already been established that curbside pickup, BOPIS or click and collect are convenient shopping methods for customers. Streamlining the process to allow customers to select pickup times or payment options would make curbside pickup even more appealing.


Custom: Delivering a personalized, customized experience can happen at the curbside. Even something as simple as addressing the customer by name and validating their order before and after it's loaded into their vehicle provides that "white glove" service everyone appreciates.


Contactless: The whole point of curbside pickup is to minimize contact between customers and store associates. Since the onset of the pandemic 79% of shoppers say contactless store pickup is very important to them. Technology can further enhance curbside by, for example, allowing customers to add to an order from their car.
Curbside pickup works best when it gives customers the choice of when and where they want to receive their items. This doesn't always necessarily mean right in front of the store on the curb. In fact, approximately 50% of customers would like to pick up purchases at designated drop-off points; which could be anywhere, such as a parking lot at work or a subway station.
Technology's Role in Curbside Pickup
Chances are you've seen a curbside pickup sign like the one below with instructions for customers on how to check-in and receive orders: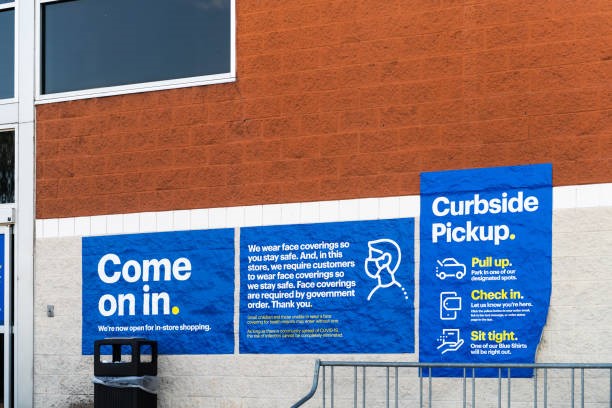 After the customer checks in, what can technology do to ensure they get their order quickly and completely without having to leave the car?
Monitor battery levels: If an order must be verified using a handheld scanner before it goes out to the car, it's important to keep that scanner charged. Even though customers like curbside pickup, they don't want to wait in their cars any longer than necessary. Monitoring battery levels ensures that a fully-powered scanner is always available or that it can be proactively replaced if the battery level is poor to keep things moving smoothly.
Provide excellent cellular coverage: If customers can't check-in and associates can't process orders because of poor cellular coverage, it's not a good experience for anyone. Network reliability can differ between areas, such as the curbside or back-room storage, which can result in slower device and app performance. Keeping an eye on cellular networks ensures everyone gets what they need as quicky as possible.
Keep track of goods in transit: What's worse? Going to curbside pickup only to find your order isn't there or going to curbside pickup only to find they got your order wrong? Both are equally frustrating. If a customer orders something for curbside or BOPIS or click and collect and it's not at the store, retailers can (and should) keep track of where the order is and when it's expected to arrive and share that information with the customer. That way, the customer can choose the best time to pick up their order (i.e., lunchtime, coming home from work).
Curbside is Here to Stay
The customer has spoken and curbside pickup – along with BOPIS and click and collect – is here to stay. During the early days of the pandemic, curbside pickup use grew by 208%. Of course, that growth was borne out of necessity as lockdowns and restrictions limited in-store visits.
But now, customers like curbside pickup because it's easy, and retailers like it because it allows them to provide a superior experience that can result in customers buying and spending more. That aligns with the voice of the consumer at the height of COVID-19 pandemic – 86% of consumers wanted local businesses or small businesses to keep offering curbside after the pandemic.
It's now up to retailers to figure out how to expand and augment their curbside experience to better meet the needs of consumers.