Over 85% of public safety agencies or emergency services providers say they'll be taking a mobile-first approach to their technology strategies. Nearly the same amount (84%) believe that saving more lives will be a key benefit once mobile devices and technology are implemented.1

Check out the latest SOTI infographic to see how mobile technology helps emergency services personnel save time and lives.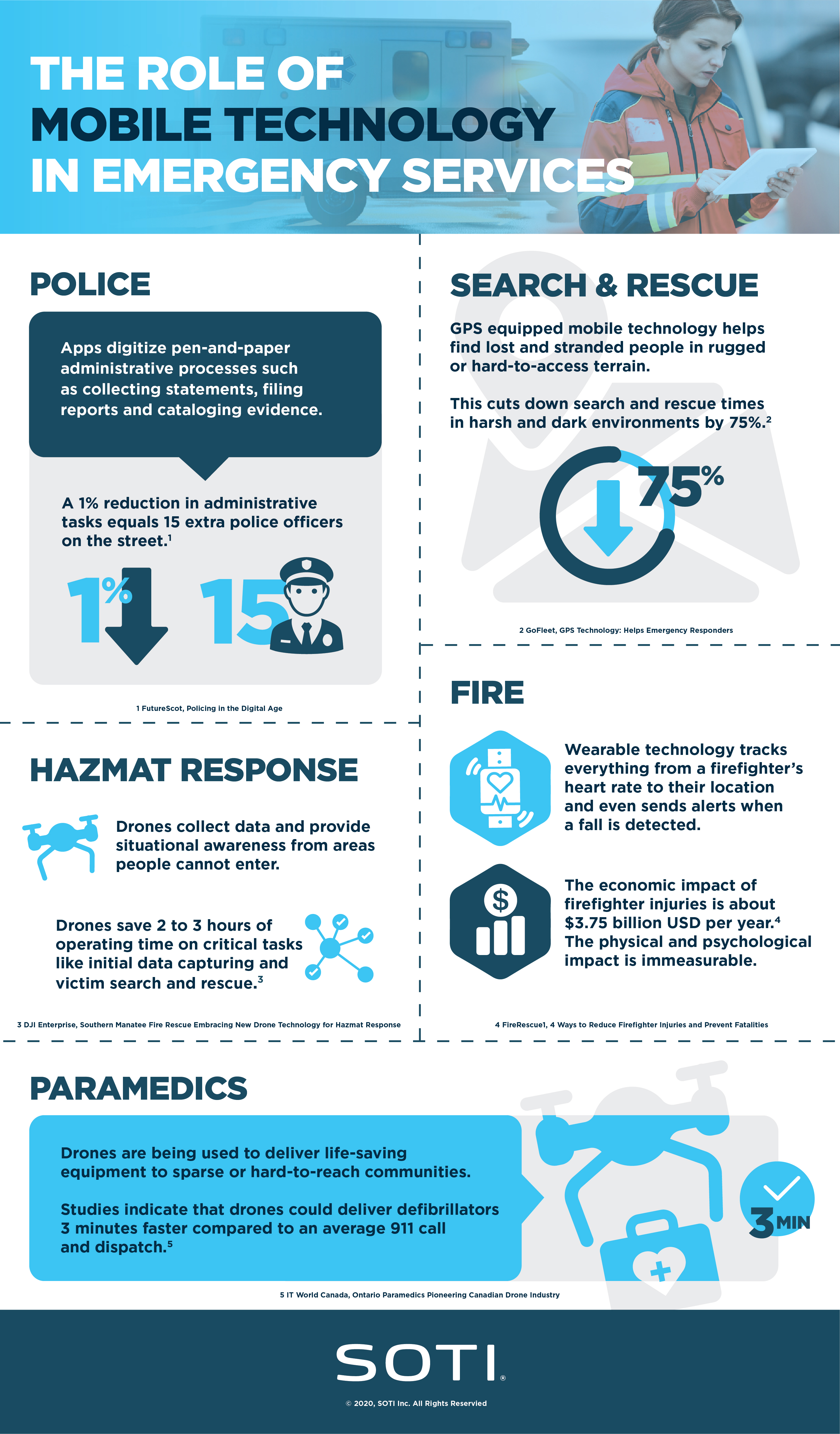 For Emergency Services, Mobile Technology is Essential
For firefighters, paramedics, police, disaster relief, and search and rescue services, mobile technology is a critical tool in the effort to save time and lives. And solutions to support mobile technology are equally vital.
Remote support can be utilized to bring a faulty GPS back online help an ambulance driver reach their destination in the fastest possible time.
Firefighters can use mobile technology to instantly distribute and update pre-plans: documents which contain important data for fighting fires in challenging environments like industrial complexes, manufacturing plants and refineries.
Disaster relief specialists rely on drones to assess emergency situations beforehand. In some instances, 3D printers are being used on site to produce medical parts and power access components. This also means that printer management is equally essential to ensure if printers go down, they get back up and running ASAP.
Contact Us Today
SOTI is proud to support the emergency services industry through technological innovation and superior services that are second to none.

Contact us with your questions or for additional information regarding our products and how they enable emergency services personnel to be faster, more efficient and more effective when lives are literally on the line.