Fast Facts
20+ years

managing mobility

17,000+

customers across 170 countries with over millions of devices under management
A Canadian company with over

800 employees

, operating across 28 countries worldwide

10 regional offices

amongst its portfolio, 3 in Mississauga, Ontario (headquarters), Waterloo, Ontario (Research & Innovation), Birmingham, UK (EMEA headquarters), Gothenburg, Sweden, Gurgaon, India, Melbourne, Australia (APAC headquarters), Dubai, UAE (MENA headquarters), Galway, Ireland and growing
2018 continues to bring the company its most profitable year in revenue growth, now with over

93 quarters of consecutive profitability

SOTI's partner ecosystem is growing with over

4,000 channel partners

including resellers, distributors and 195 OEM partners
About SOTI
Born from the visionary concepts of CEO Carl Rodrigues and founded in 1995, SOTI pioneered the mobility management market long before smartphones became prevalent, becoming the world's most trusted provider of secure enterprise mobility management. The company's first product, SOTI Pocket Controller, went on to become an international bestseller. This product was the foundation, that later evolved into SOTI MobiControl, the company's flagship enterprise mobility management (EMM) solution. Today, SOTI has grown from an EMM company into the world's most trusted provider of mobile and IoT device management solutions with the launch of SOTI ONE, an integrated suite of technology solutions designed for the mobile-first era.
SOTI has worked with over 17,000 enterprise customers across the globe. SOTI's portfolio of solutions and services show a deep understanding how important managing and securing devices, applications, content, and corporate data through unified endpoints, is to the success of any enterprise. Providing the tools to enable, optimize and secure mobility investments, whether they are corporate-owned, or purpose-built. SOTI's deep cross-platform solutions and world-class support provides the ability for an enterprise to optimize their mobile operations and realize the value of mobility investments.
From a one-man operation to a strong global player, employing more than 700 people in 22 countries, the privately held company, headquartered in Mississauga, Canada, cannot contain its growth. To meet the needs of its many international customers, SOTI counts numerous regional offices worldwide amongst its portfolio, including in the UK, Sweden, India, United Arab Emirates and Australia, with plans for more.
Leadership
CARL RODRIGUES, FOUNDER AND CEO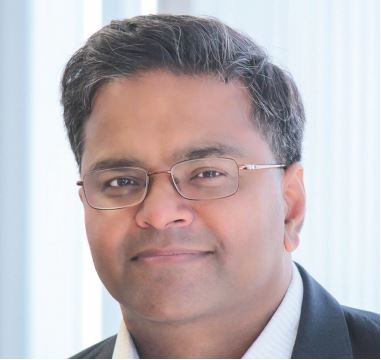 Carl Rodrigues was acting as an IT consultant when he realized the potential behind viewing and managing mobile device screens on a desktop display. This innovation allowed him to start his own business, putting SOTI ahead in one of the largest growing markets – enterprise mobility management (EMM). Building on this early lead, his passion for innovation and drive for quality has helped turn SOTI into one of the fastest growing, profitable, self-sustaining companies fueled for growth. With offices around the world, Carl is leading the company on a continuous path for growth and expansion. As a global leader in the mobility and IoT space, Carl has become an industry thought leader speaking on topics from innovative technology, IoT, mobile industry trends, cyber security and entrepreneurialism to name a few.
Boilerplates
SOTI ONE
SOTI ONE is an integrated suite of mobility solutions. Each solution works on its own to solve today's toughest mobility challenges. But working together, SOTI ONE tears down mobility silos and connects everything: mobile devices, IoT endpoints, apps and back-office systems. When everything is connected, our integration, analytics and intelligence help you reinvent your business to meet the challenges of tomorrow. SOTI ONE keeps your workers working, builds your apps faster, and makes it easy to secure and manage your mobile devices.
MobiControl
SOTI MobiControl makes mobility management easy. It simplifies the security and management of multi-vendor, multi formfactor and multi-operating devices in your multi-purpose mobility ecosystem – all through a single, easy to use interface. SOTI MobiControl is the proven leader at managing special-purpose devices used in key industries such as healthcare, transportation, logistics, retail, and field services. In today's hyper-connected world, SOTI MobiControl goes beyond traditional mobility management, of smartphones, tablets, laptops, and securely manages the growing list of IoT devices no matter the OS, whether Android, iOS, Windows and now, Linux.
Product Photography
Corporate Videos