Food Manufacturing /

Services and Retail

Zebra Rugged

Android Devices
Autogrill Europe S.p.A. Adds, Manages & Profiles New Devices to its POS System within Minutes
Autogrill Europe S.p.A. is an Italian-based, catering company providing services in continental Europe and the Mediterranean and is present in motorways, airports, railway stations, cities, shopping malls and trade fairs.
The Challenge
Autogrill Europe S.p.A. needed to introduce a large amount of Zebra devices to its POS system and implement precise zero-touch deployment. They also needed to speed up and improve their device provisioning time, configuration and management, as well as device activation in the field, ensuring minimal downtime.
Centralizing mobile operations became essential and installing and updating business apps presented a significant challenge for quick distribution of devices across Europe. Managing technical assistance remotely for every Autogrill Europe S.p.A. refreshment point also became a necessity to ensure software issues were resolved without requiring the technical field team to physically visit each and every point of sale.
The Solution
Thanks to the stability and reliability of SOTI MobiControl, Autogrill Europe S.p.A. was able to overcome these critical challenges. SOTI's centralized approach to device management and diagnostic intelligence, alongside zero-touch enrollment, enabled fast deployment with minimal downtime. Company devices were used to enhance the employee mobile experience and address points of frustration related to mobile operations using SOTI MobiControl's advanced remote control.
The Results
Autogrill Europe S.p.A. experienced an increase in speed of device enrollment and immediate device utilization on the network, with business apps deployed across multiple new handhelds in minutes. SOTI MobiControl's remote control feature enabled the technical support teams to support devices and manage issues between users on different continents quickly and more efficiently, as if the devices were in their hands.
Autogrill Europe S.p.A. is now able to save a significant amount of time with the help of automatic enrollment methods compatible with SOTI technology using Android Zero-Touch, iOS and Samsung Knox Mobile Enrollment. With the implementation of SOTI MobiControl, all store and office operations have significantly improved, and the partnership between SOTI and Autogrill Europe S.p.A. continues to grow.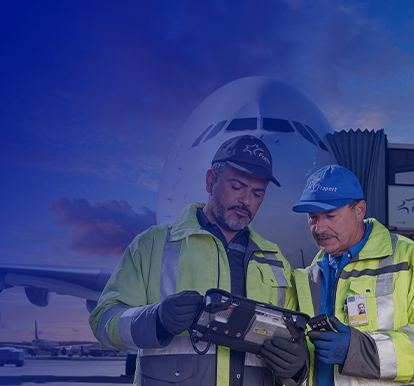 Download PDF