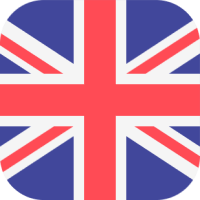 The COVID-19 pandemic highlighted to the world the dependency we have on 'hidden' logistics and supply chain services. For many organisations, it highlighted weaknesses in their processes. Panic buying, unpredictable markets and fluctuating demand, created empty shelves in supermarkets for the first time in decades. Coupled with a surge in online shopping, the logistics transformation was just beginning. Here are some of those transformations and next steps for the transportation and logistics (T&L) sector.
1. Simplify the Supply Chain
Agility in the supply chain is paramount. The disruption in 2019 and 2020 highlighted complexities in the supply chain and the struggles of the sector in delivering against fluctuating demand. The rise in transport costs, shortages of materials, breaks in the supply chain, alongside surges in demand, created a chaotic period of adjustment. Now, not only do transportation and logistics organisations need to become more agile in their day-by-day operations, but also ensure they are delivering against the expectations of their customers. 57% of customers are frustrated by the shipping/delivery/returns aspects of ordering online. By removing these frustrations, businesses can create a loyal base and be better able to predict demand.
According to SOTI's Stefan Spendrup, VP of Sales, Northern and Western Europe, "logistics is not just concerned with the delivery of goods on time. It is also concerned with the visibility of data throughout the supply chain, and the effective communication and setting of expectations throughout that process; from production, to the warehouse out through the logistics chain. Keeping customers informed along this path is crucial, and you need strong, reliable, usable and real-time data to meet customer expectations."
2. Create Visibility in the Supply Chain
Today, having a truly visible supply chain allowing for every parcel to be tracked during the entire process, not just the beginning shipment and end delivery, is critical. Creating a tighter integration and collaboration with manufacturers enables suppliers to source alternatives to keep the chain moving.
Brexit impacts on logistics include increased border control and red tape, which resulted in miles of goods laid static in containers – many on lorries blocking motorways and ports, unable to exit and enter the country. With no exceptions made for perishables, The British Retail Consortium had to urge responsible shopping for the first time, and supermarkets had to reassure UK customers to avoid panic buying. The logistics industry has recently experienced a further interruption in March 2021 to one of the world's busiest trade routes. The Evergreen was stuck in the critical waterway of Egypt's Suez Canal for just over six days. This resulted in over 30 ships in the backlog containing millions of tons of cargo and tying up shipments of crude oil by as much as 4%.
3. Implementation of Digital Platforms and Technologies
This is not about purely automating tasks. This is about creating efficiencies in all current processes and allowing automation to assist alongside current processes. It is also about adding Artificial Intelligence (AI) and Machine Learning so automation can learn from itself and keep refining over time.
Hooking into existing platforms and systems is the best way to achieve end-to-end supply chain visibility solutions for many organisations as they adapt and increase their agility and visibility post-pandemic.
Some organisations we work with regularly stress test their digital investments by simulating disruptions in their supply chain or changes in demand. Only then can they be reassured they can cope, and that processes are agile and coping. Full automation now is not realistic. So, a more gradual augmentation of people and process automation is a step forward in the right direction for a more future-proofed solution.
4. Broaden the Scope of Enterprise Resource Planning (ERP)
Enterprise Resource Planning (ERP) has always helped companies manage and optimise their top and bottom lines. As ERP has evolved, its scope has broadened across organisations and throughout their suppliers, to address demands from various stakeholder groups. A connected supply chain now needs to have customer experience at the forefront.
As markets become increasingly complex and international trade uncertainties rise, this complexity is reflected between organisations. This is why they all need to be mapped out and flow seamlessly.
In the shorter term, visibility into the entire chain and greater collaboration with all suppliers to end customers will be required. From being able to see where the trucks are on the road, to the location of every package and specific containers, alongside stress testing existing processes will be key.
In the longer term, organisations will need to spread their risk and create new relationships in their supply chain. Organisations will also need to better determine – and create – demand for their goods via effective operational changes. More distributed networks will become the norm, moving away from single sourcing, using multiple suppliers to increase coverage, create resiliency and allow firms to compete.