SOTI has joined the Lifelines4LovedOnes initiative, founded by TMT First, to help patients affected with COVID-19 stay connected. This new partnership brings electronic tablets to NHS and Care Home patients, cut off from family and friends.
TMT First, an authorized Samsung repair and service partner, put out a call to action and started this initiative. The project aims to refurbish tablets and smartphones and donate them to NHS Hospitals and Care Homes, helping to connect patients with their friends and family through video calling.
SOTI has supplied licenses of our flagship Enterprise Mobility Management (EMM) software, SOTI MobiControl, free of charge, to manage the devices remotely and ensure data security and privacy is maintained. Devices have already been deployed since the start of April. Each donated device is cleaned, wiped of data and repaired if necessary, before being sent to where it's needed most. Video call technology is pre-installed with the help of SOTI MobiControl, which also ensures GDPR compliance.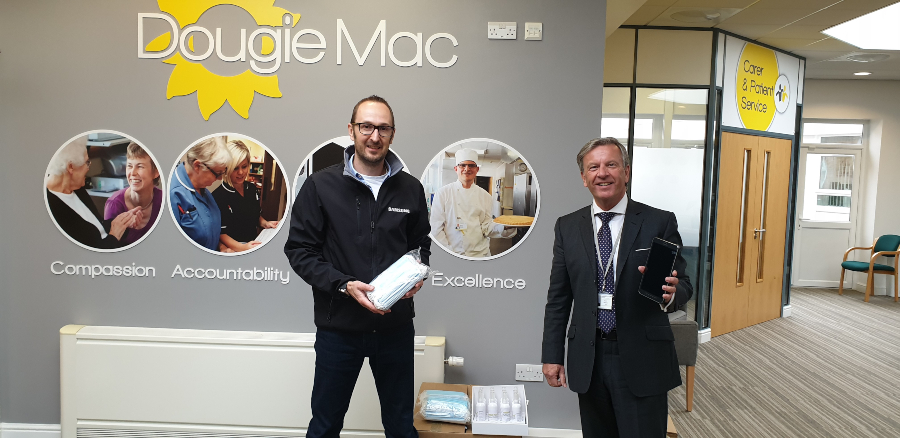 Deliveries from LifeLines4LovedOnes to Douglas Macmillan Hospice, Stroke-on-Trent, United Kingdom
According to Stefan Spendrup, Vice President of Sales Northern and Western Europe, at SOTI, "When we heard of the Lifelines4LovedOnes initiative, we knew we had to get involved. With social contact restricted, many patients in NHS hospitals are cut off from their loved ones in their hour of need. Technology is fantastic at bringing people together but deploying multiple devices in a care setting is not without its challenges and risks. We made the decision to provide licenses to these devices to ensure they can be effectively managed, and data and privacy protected. We think it is instrumental in making the lives of those in hospital easier during these tough times."
Adam Whitehouse, CEO at TMT First, affirms, "We have been touched by the stories of patients separated from their families by the virus and wanted to help overcome this challenge using mobile technology. It's important that the business community plays its part in the fight against COVID-19 and we are pleased to be working with SOTI to do our bit. SOTI's technology ensures these devices can be deployed safely, securely, and are easy to use for patients in need."
To get involved or learn more about this initiative, please visit the support page www.lifelines4lovedones.com or email donations@tmtfirst.co.uk.