SOTI has been selected as a recipient of the 2019 Business Innovation of the Year Award, presented by the Mississauga Board of Trade (MBOT). This business association represents over 1,500 businesses in Mississauga, employs 65,000 people, and supports the interests of small, medium and large-sized businesses across a range of industries in the community.
The 2019 Business Innovation of the Year Award recognizes a Mississauga-based business that is leading the charge for the successful development, commercialization and implementation of new products, services or technologies. As part of the award qualification criteria, the business must also outline what their unique value proposition is for the industry.
SOTI prides itself in always staying ahead of what's next in the industry. As technology continues to establish its role as an integral part of business success, innovative companies like SOTI have an obligation to create powerful and practical solutions that provide customers with access to the mobility tools they need for smarter, more reliable and streamlined operations.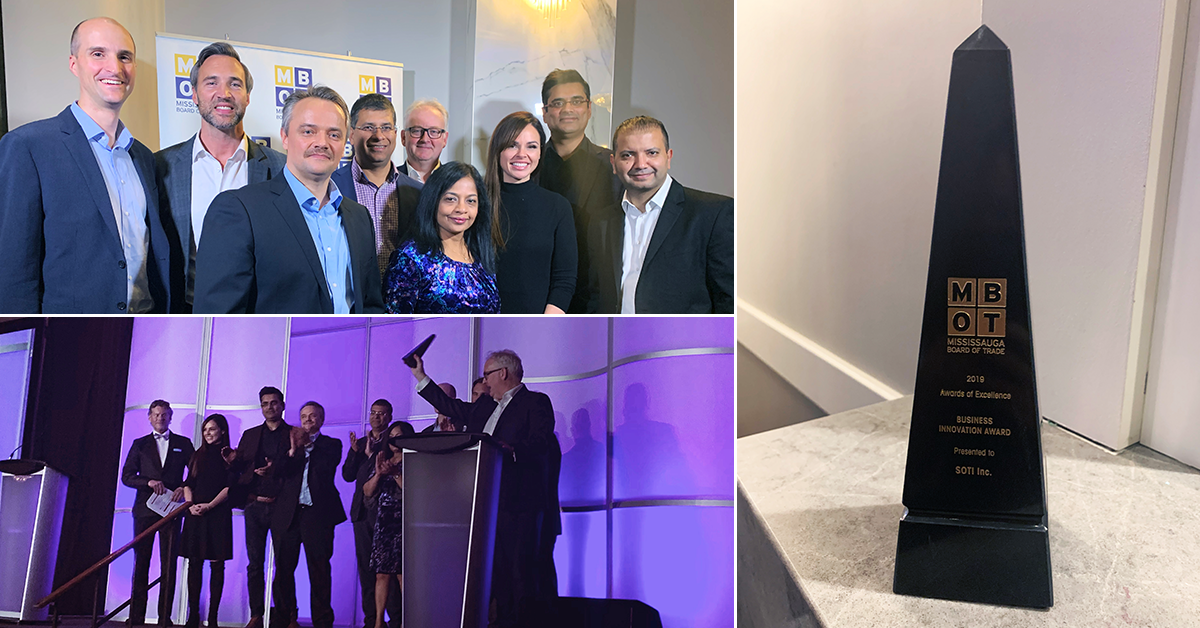 The SOTI ONE Platform removes functional silos to create an integrated platform that helps eliminate downtime, build apps faster and manage all mobile and IoT devices in one place. For organizations today, it helps reduce the cost, complexity and downtime related to business-critical mobility. 
To learn more about SOTI's industry-leading solutions and the SOTI ONE Platform, click here.