On Day Two of SOTI SYNC 2019, our customers and partners got to enjoy three exciting keynotes, as well as more breakout sessions, and an amazing night out at the ROM for our Partner Awards and After Party.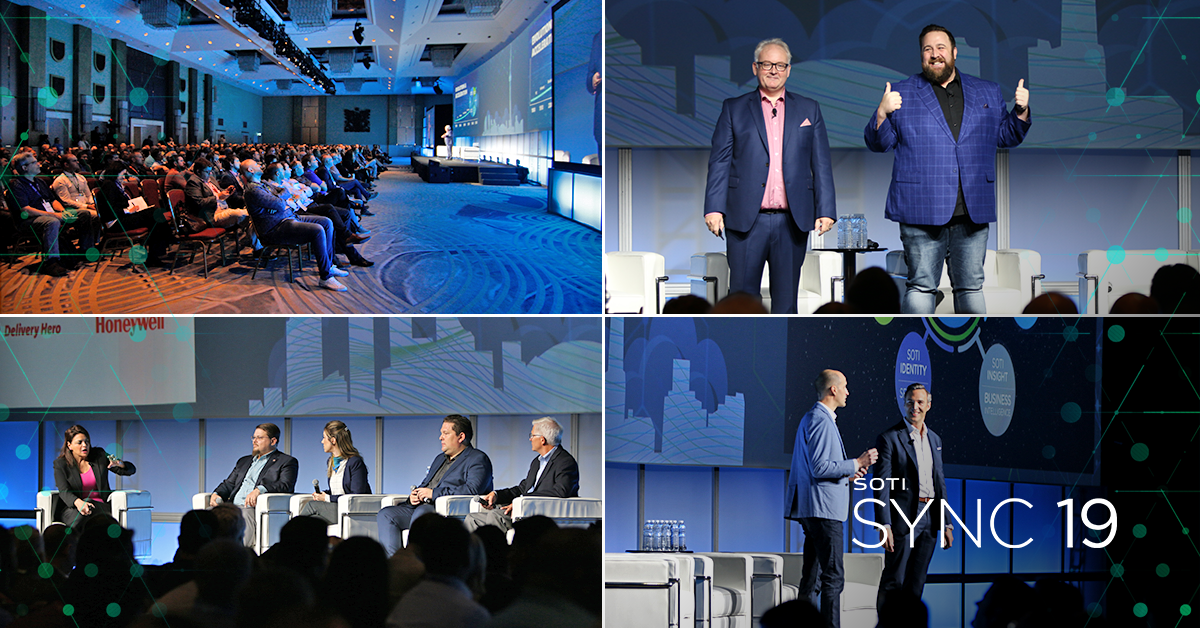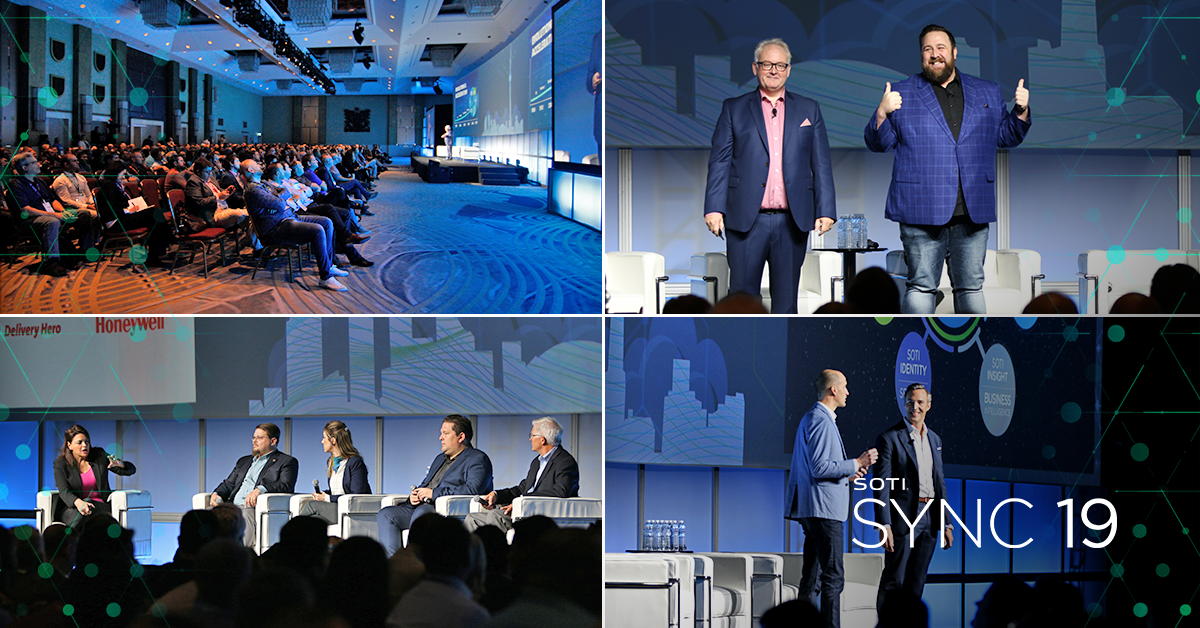 Keynotes
Today Oscar Rambaldini, VP of Product Management from SOTI, and Ryan Webber, VP of Enterprise Mobility from SOTI, started off the day with their keynote SOTI Product Roadmap – Unleash the Future with the SOTI ONE Platform, discussing how SOTI plans to accelerate business transformation.
Afterwards, we had another keynote, Winning in Field Services through Digital Transformation, led by SOTI's Zeina Gharzouzi, Senior Account Manager. Our expert panelists included Tony Lucas, Senior Solutions Architect, Denali Advanced Integration, Sonaira San Pedro, Head of Customer Success, Safira Telecom, Julian Haberling, Product Specialist – Restaurant Partner Solutions, Delivery Hero, and James Fuller, Director Product Marketing, Mobility Products, Honeywell. Our panelists discussed how to best deploy mobility solutions, how these technologies can be leveraged to improve the delivery of services, how to help increase revenues through automation, and how device data analytics helps increase worker performance.
Later in the day we had our special keynote, The Future – How Technology Drives Global Change, from former U.S. VP Al Gore. He discussed the climate crisis, and how new technology is the key to its solutions. After his keynote, he sat down with SOTI's President and CEO, Carl Rodrigues, for a Fireside Chat.
Panels and Breakouts
Our interactive panel and breakout sessions continued, with attendees diving deeper into SOTI ONE solutions and specialized tracks to drive mobile adoption and streamline their business-critical operations.
NetMotion: Why Mobile Working Stinks and 5 Things You Can Do to Fix it
In this session, NetMotion's Michelle Base-Bursey, Channel Marketing, examined the results of recent research undertaken to work out exactly how and why the work experience via mobile is negative for users working remotely.
All Together Now: Integrating Apps with SOTI Snap
In this session, Shash, VP of Product Strategy from SOTI, Sarbpreet, Software Developer from SOTI, and Rodney Philips, Systems Engineer from AutoZone Inc., demonstrates how easy it is to integrate SOTI Snap with other apps, including other SOTI solutions.
The Best of the Best: How SOTI's Partner Ecosystem Unlocks Value
In this session, Evan, Director of the Strategic Alliances Program from SOTI, discussed how partners can leverage SOTI's technology to deliver custom, integrated solutions to their customers.
Migrating SOTI MobiControl to the AWS Cloud
In this session, AWS's Nicholas Barretta, Senior Solutions Architect, explained the benefits of the AWS cloud, how this impacts security, and how AWS supports SOTI MobiControl.
Fun at the Royal Ontario Museum (ROM)
In the evening, the SOTI team enjoyed a fun night at the Royal Ontario Museum (ROM) to relax, grab a drink and explore the world of dinosaurs.
Partner Awards
Our annual ceremony continues to recognize our top partners. Congratulations go out to all winners.
SOTI's Partner Award winners for 2019 are:
Market Maker Award – Data Select

Marketing Motion Award – OCR Canada

Cloud Partner of the Year – Denali

Strategic Alliances Reseller Partner of the Year – Panasonic

Rising Star Reseller of the Year – Saudi Business Machines

Value Added Reseller of the Year for North America – Heartland Computers

Value Added Reseller of the Year for Emerging Markets – Teledyne

Value Added Reseller of the Year for APAC – Penetrate of Limits

Value Added Reseller of the Year for EMEA – CloudSeven

Global Partner of the Year – Heartland Computers
Don't Miss the Action
Join the conversation online. Follow SOTI's social media channels for live event updates and use hashtag #SOTISYNC19 to join in. Follow us on LinkedIn, Twitter and Instagram.