On Day One of SOTI SYNC 2019, our customers and partners were introduced to this year's event theme "Acceleration" through our exciting keynotes and breakout sessions.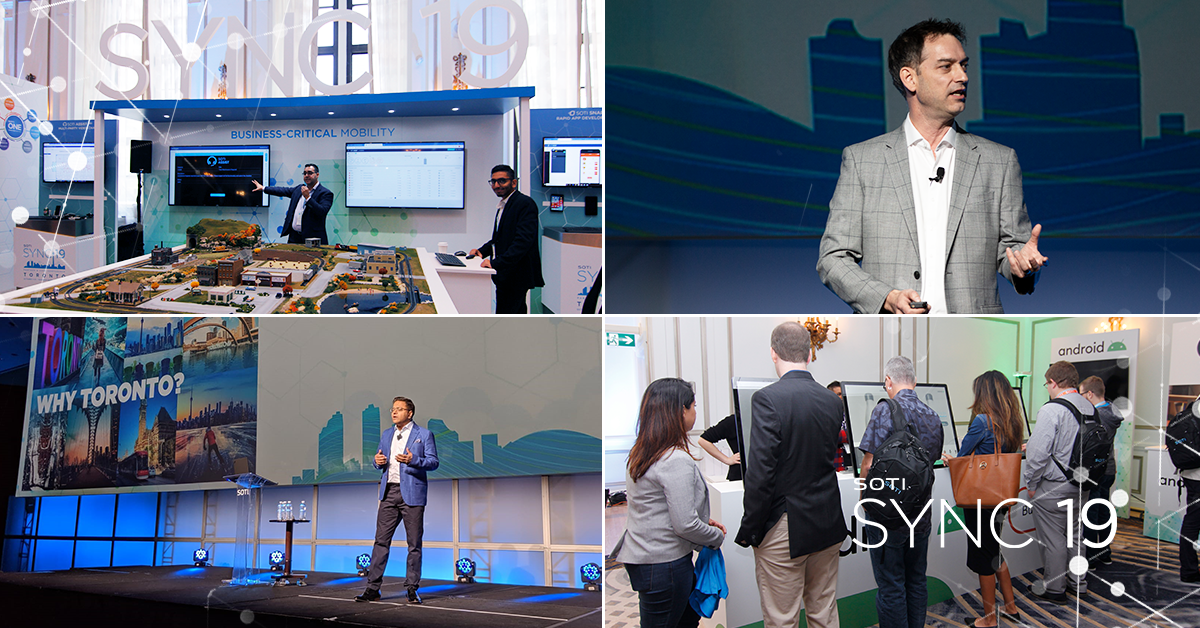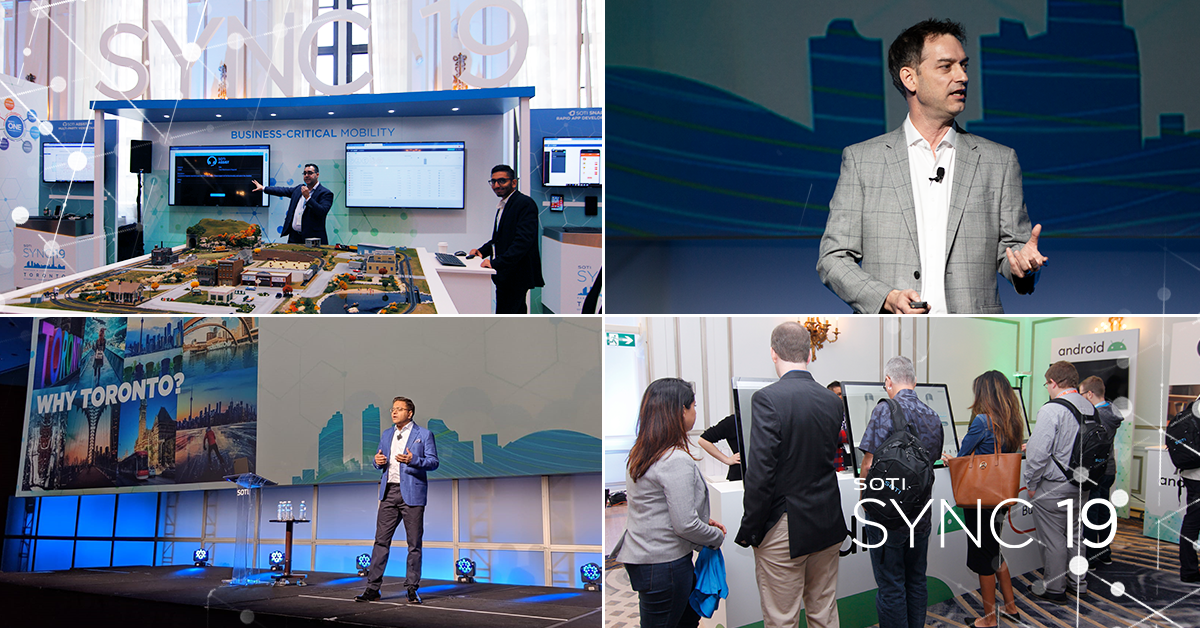 Keynotes
Carl Rodrigues, President and CEO of SOTI, kicked off the day with his keynote speech Accelerate Your Business 10X! Carl gave insights into how technology, such as the SOTI ONE Platform, can be used to control costs and deliver innovation throughout the product lifecycle. Carl was joined by Shash Anand, VP of Product Strategy from SOTI, as they took the stage together to dive deeper into SOTI's innovative vision for the future of the SOTI ONE Platform.
Following Carl's opening speech, Nick Dawson, Global Director, Enterprise Platforms Strategy and Business Development at Samsung, took the stage in his keynote Life in the fast lane – A view into the hyperconnected future that is powered by 5G, AI, and IoT to discuss their vision for a hyperconnected world enabled by the convergence of 5G, IoT, AI and more.
Panels and Breakouts
Throughout the day attendees got to experience a large variety of partner, sponsor, technology and industry tracks. Deep diving into key verticals and SOTI ONE solutions, our experts taught attendees best practices and how to implement successful mobility strategies.
Ask the Experts: Retail Innovation Panel
In this session, Michael, Account Manager from SOTI, was joined by panelists Brian Clark, VP/GM Walmart Global Business, NCR, Shanthi Rajagopalan, Worldwide Retail and CPG Strategy Leader, Microsoft, Marco Nielson, VP of Managed Mobility Services, Stratix, and Brad Tracy, Global Retail Segment Leader, HP. Attendees got to hear how mobility is changing the retail landscape, and how to capitalize on mobile technology to deliver high quality services to their customers.
SOTI Insight: Bridging the Gap between Insight and Action
In this session, Brendon, Senior Product Manager from SOTI, and Nick, Senior Account Manager from SOTI, showed attendees how SOTI Insight gives organizations the visibility they need over their mobile devices' batteries, apps and network usage. They were also shown how SOTI Insight differs and complements traditional business intelligence solutions, and how it uniquely provides actionable data to solve common mobility challenges.
Google: Android in the Enterprise – The Need to Know plus What's new in Q
In this session, Google's Corey Campbell, Android Enterprise Platform Specialist, shared valuable knowledge on security, user experiences, managed Google Play, and deployment.
ONE Platform. ONE Login. ONE Identity
In this session, Oscar, VP of Product Management from SOTI, talks about the newest addition to the SOTI ONE Platform, SOTI Identity. An Identity and access management (IAM) solution, SOTI Identity enables users to seamlessly navigate between SOTI ONE solutions, creating a convenient and personalized experience for end users as they navigate from one SOTI ONE solution to the next.
Microsoft: Digital Transformation and the transition to the Cloud
In this session, Microsoft's Stephen Tanaka, CTO, One Commercial Partner, discusses the pace of disruptive technological advances, from the Internet of Things (IoT), Artificial Intelligence (AI) and connected wearable devices, and how to drive digital transformation by leveraging the Azure Cloud.
Don't Miss the Action
Join the conversation online. Follow SOTI's social media channels for live event updates and use hashtag #SOTISYNC19 to join in. Follow us on LinkedIn, Twitter and Instagram.