Filtering and Selecting Device Data
You can determine the contents of each dashboard using several available filtering techniques, all available at the top of the dashboard.
Filter the dashboard results by device group by selecting an available group from the dropdown. You can type a group name in the Search field to quickly locate a specific device group.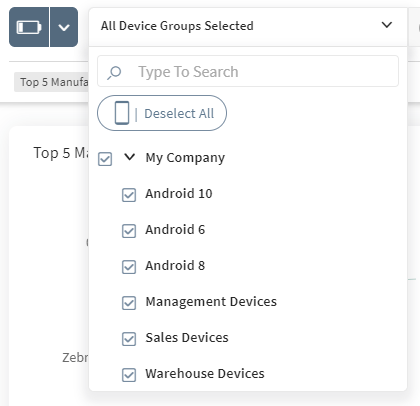 Filter dashboard results by date

using either the provided ranges (Today, Yesterday, Calendar Week, Calendar Month, Last 7 Days, Last 30 Days) or by defining a custom date range.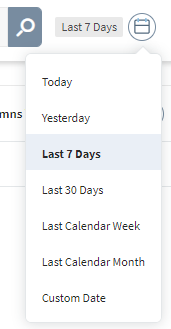 Choose which charts are displayed on the dashboard

by selecting or deselecting the available options.