System Management
The System Management pane lists device management protocols and the protocol adapters that have been developed for them. Each protocol adapter uses a protocol definition for communicating actions to and from a specific type of device. Protocol adapters can be grouped into clusters for ease of administration and greater robustness. See Protocol Adapter Clusters for details.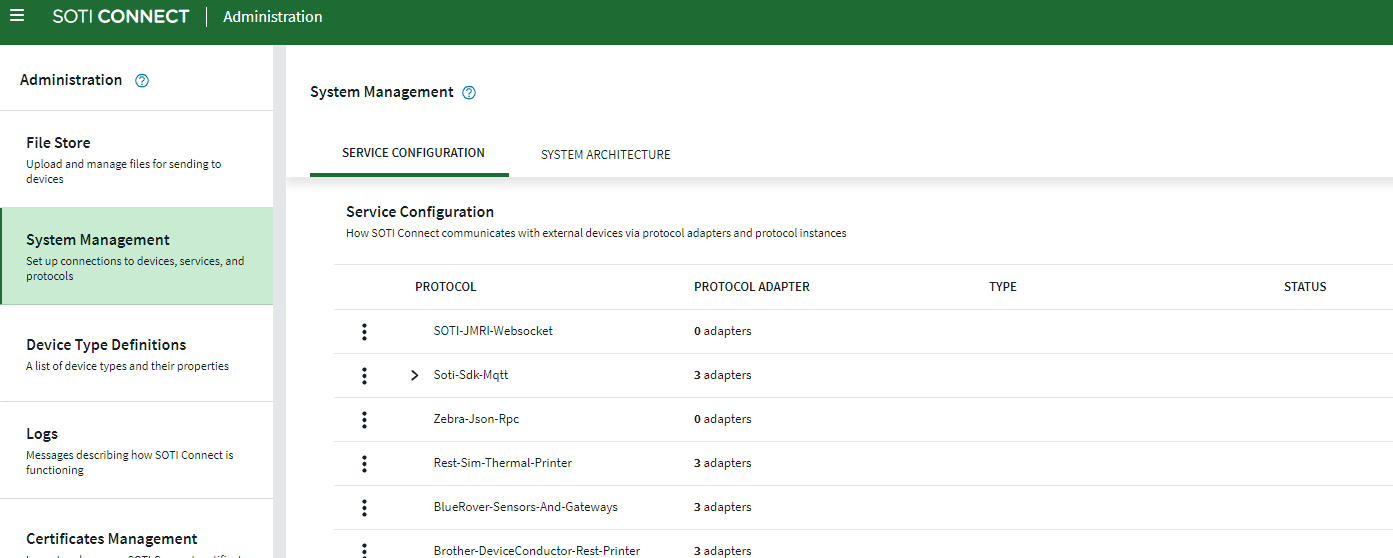 The Service Configuration and System Architecture tabs show different views of the same data.
Service Configuration
The Service Configuration tab provides an external view of what protocols, protocol adapters, and protocol instances SOTI Connect is connected to.
System Architecture
The System Architecture tab provides an internal view of the architecture of SOTI Connect as it relates to protocol management.