Incident Dashboard
The incident dashboard shows a list of incidents that match specified filter or search criteria.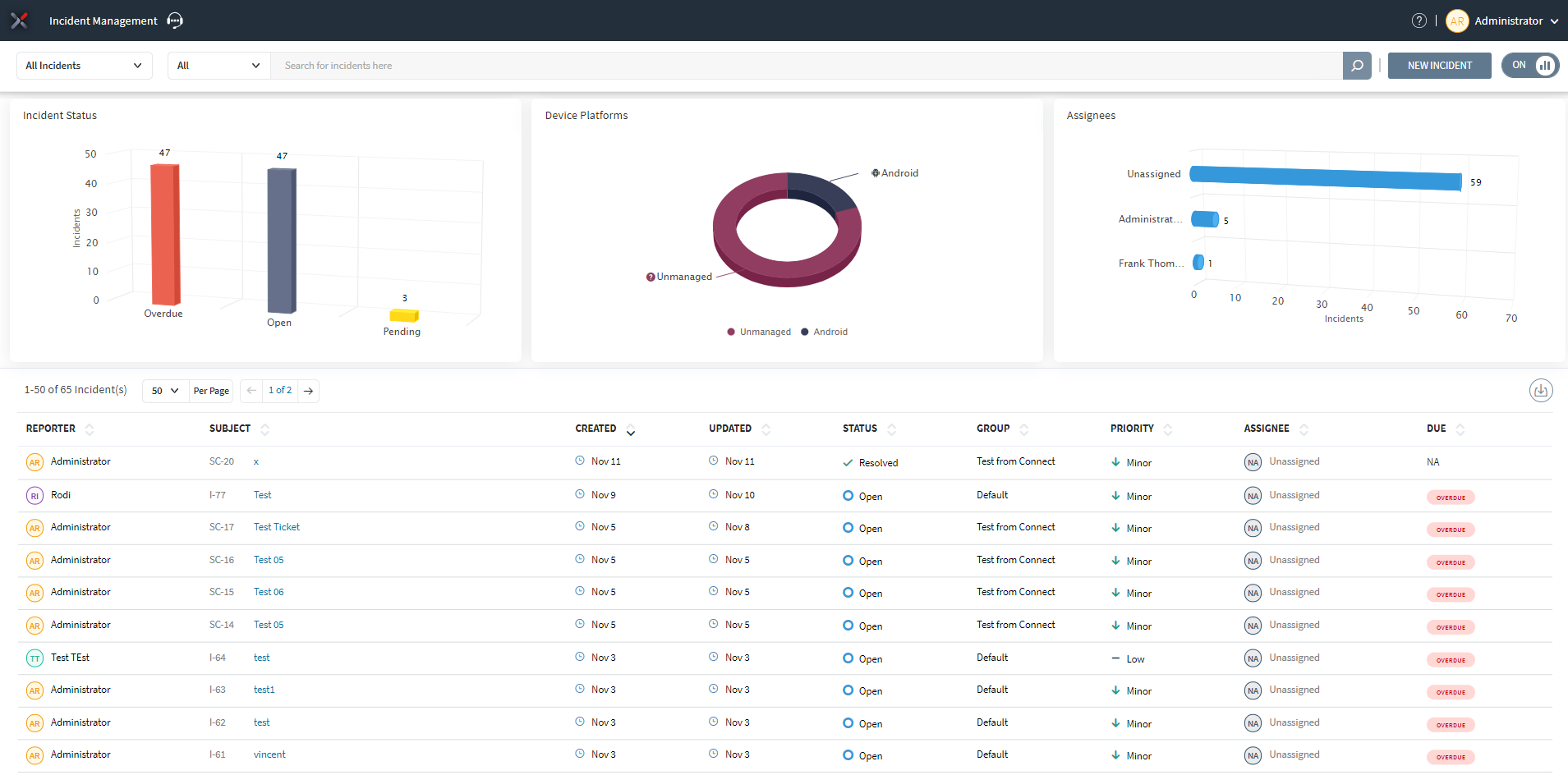 You can resize the columns and sort incidents using the ascending or descending sort buttons on each column.
Clicking on an incident in the dashboard opens the Incident Details view. This view shows all information recorded for the selected incident.