Welcome to
SOTI MobiControl

15.5

Help

SOTI MobiControl is an enterprise mobile management solution dedicated to helping you manage your enterprise devices. Use SOTI MobiControl Help to learn about all the features available through SOTI MobiControl.

As your employees increasingly rely on their devices to keep them connected and performing optimally, finding tools that suit your evolving needs is vital for success. SOTI MobiControl enables you to manage your enterprise devices - and their data, connections, security, and more - from a central location.

The following is an abbreviated list of SOTI MobiControl features:

Furthermore, the SOTI MobiControl device search gives you the power to craft precise search queries to find and target exactly the devices you want.

Whether you're running an on-premises deployment or taking advantage of the SOTI MobiControl Cloud option, getting started with SOTI MobiControl is simple. Once you're set up, you'll be ready to begin enrolling your devices and managing them from the SOTI MobiControl console.

Hover over different areas in the image below to see what you can do right from the Devices view. Select each area to learn more.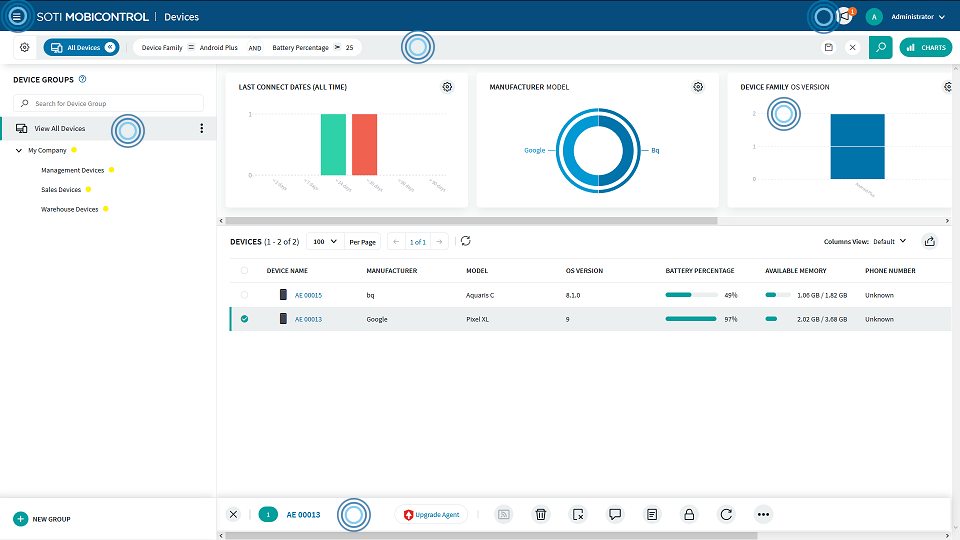 Tip:
See what's new in this release of
SOTI MobiControl
! Open
Explore What's New
from the Avatar menu to learn about improvements and enhancements.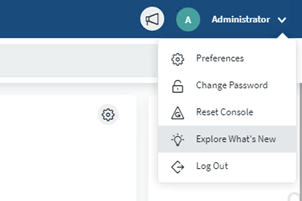 For a comprehensive list of changes, visit the SOTI MobiControl release notes.
You can also join the conversation at the SOTI discussion forum.