Managing Applications
SOTI MobiControl provides the ability to easily manage the applications on your devices, granting you oversight into how your devices are used. You can install essential applications on multiple devices at once and keep them updated with the latest version.
SOTI MobiControl offers two methods to manage the distribution of applications to devices: using app policies, and using packages.
Tip:
To see a list of all the applications installed (or pending installation) on a device, open a device's
Device Information
panel and move to the
Applications
tab. Start typing an application name in the search bar to narrow down which applications are listed.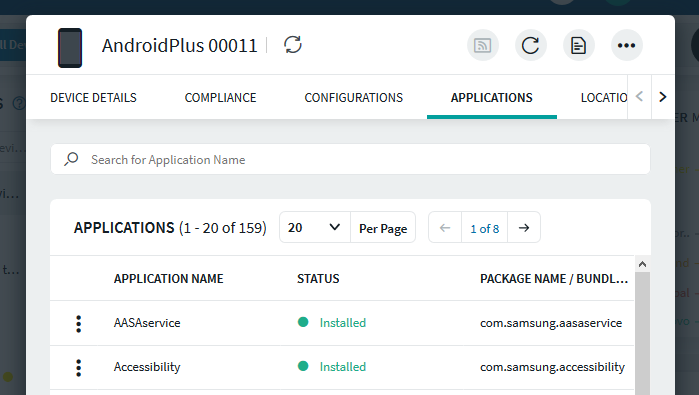 You can also wipe applications data or uninstall applications completely from here.
This section contains the following topics and folders: