Using Profiles
A profile is a container that applies device settings (through configurations), data or applications (through packages) to your devices. You can create multiple profiles and assign them to different devices or device groups.
The Profiles view displays an overview of all the profiles present in your SOTI MobiControl instance.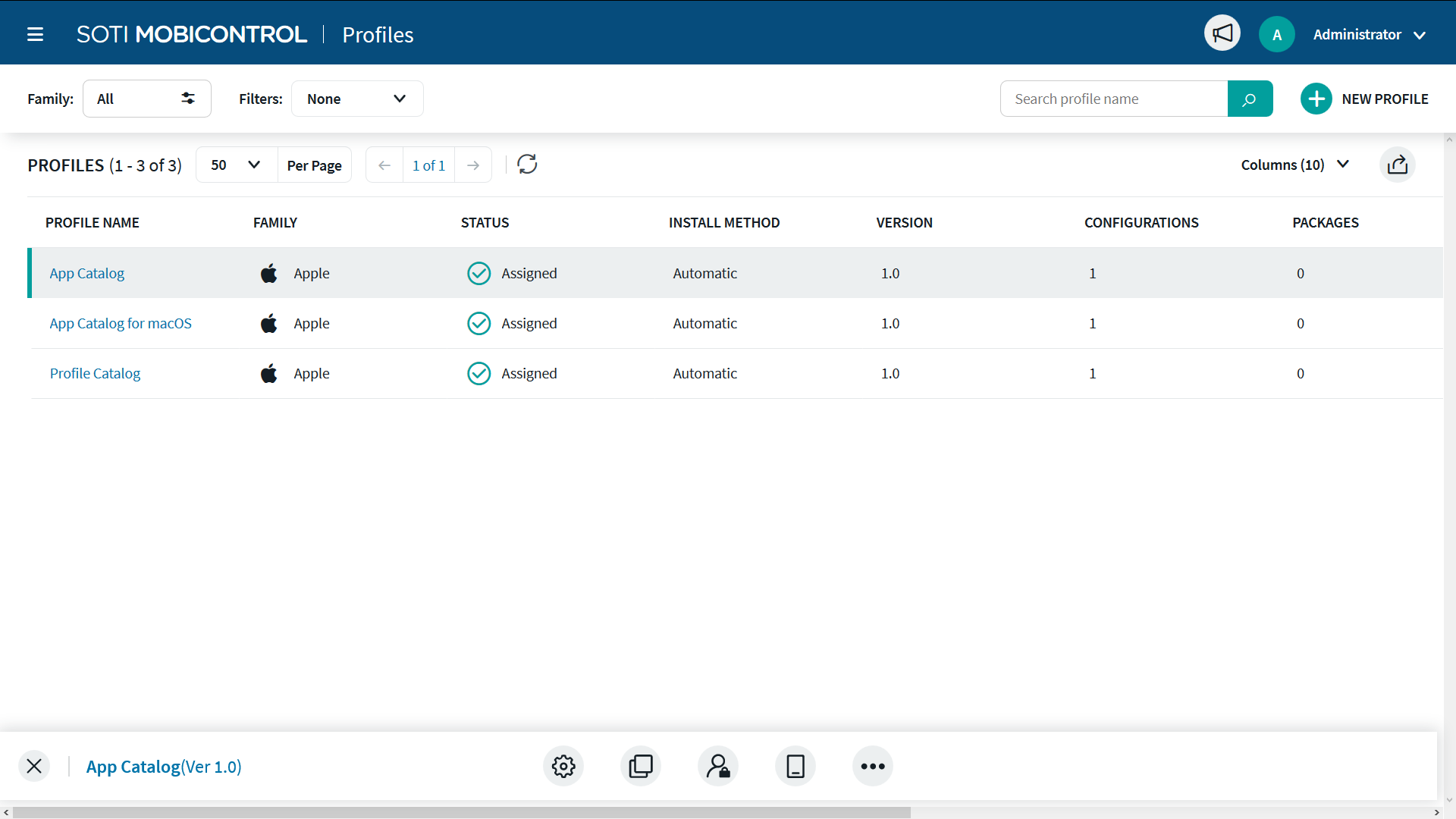 See profile information for individual devices in their Device Information panels.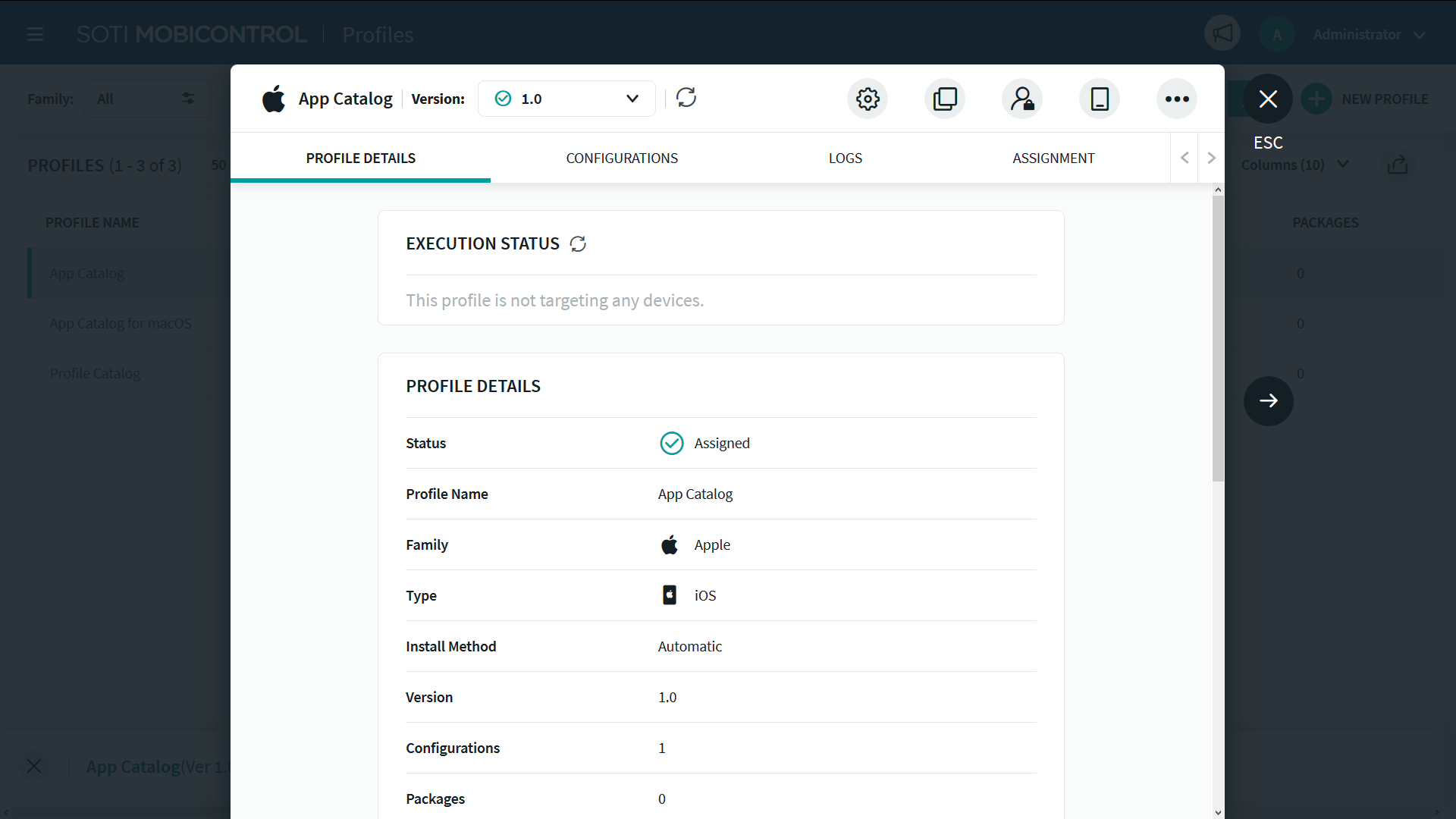 Note:
Available profile configurations differ depending on device type. Visit
Profile Configurations By Platform
to see which profile configurations are available for your device types.