It's the mobile-first era and we're living in a hyperconnected and thumb-driven world. More and more of your workers depend on mobile devices to deliver quality customer service, access important corporate content, and increase operational efficiency while performing tasks in the field. Managing the cost, complexity and downtime of your business-critical operations is a top priority, along with ensuring the security and compliance of your mobile workforce.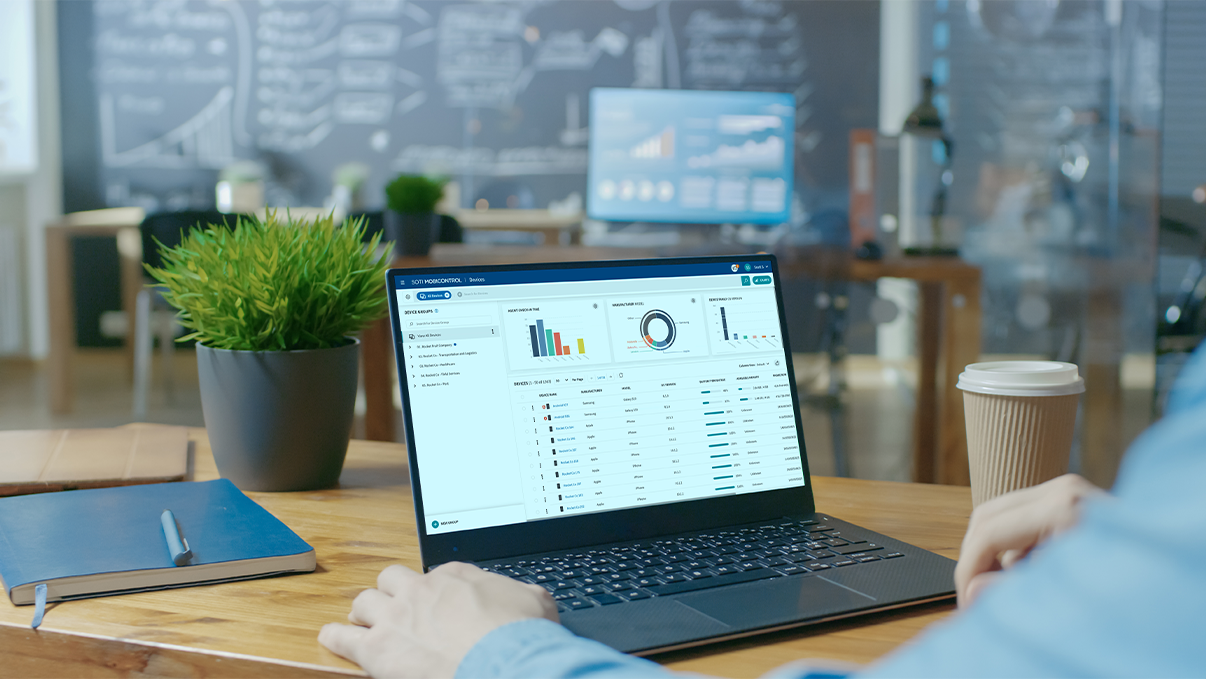 SOTI MobiControl makes Enterprise Mobility Management (EMM) easier than ever before. It empowers organizations to securely manage any device or endpoint, any form factor and any operating system throughout the entire device lifecycle; from deployment to retirement. It controls all aspects of business mobility, from tracking physical assets to managing applications and content, all while keeping devices and data, safe and secure.
Part of the SOTI ONE Platform, SOTI MobiControl delivers innovation with SOTI XTreme Technology. It reduces the time required to distribute data and apps to remote devices while improving the responsiveness of your business 10X or more.
Learn how SOTI is changing the 'remote work' solutions landscape to better support today's mobile workforce.
What You'll Learn
The common challenges facing enterprises when managing and supporting their distributed fleet of mobile and IoT devices.

The newest device management features and capabilities in SOTI MobiControl and enhanced integration within the SOTI ONE Platform.

How to accelerate the performance of your business-critical mobile operations 10X or more with SOTI XTreme Technology.

Why SOTI is the best and most trusted partner to enable and enhance your integrated mobility strategy and help take your mobile and IoT deployments to endless possibilities.