December 4 2017: In an industry where customer experience is key, international retailer Takko Fashion headquartered in Telgte (Germany), has announced the results of its innovative partnership with mobile and IoT management expert, SOTI, to optimise its mobile processes and ensure personalized in-store experiences for customers.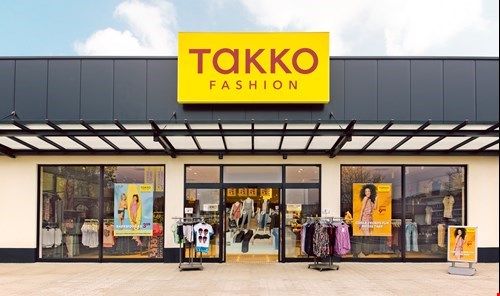 The Enterprise Mobility Management (EMM) solution SOTI MobiControl enables Takko Fashion to manage, update and locate the thousands of devices used by employees every day in stores in 16 countries throughout Europe.
Takko Fashion employees use their mobile devices for stock-taking, store management and back office applications. The company adopted SOTI MobiControl in April 2014 and within a month the devices were deployed throughout their stores.
SOTI MobiControl's Geolocation Technology Reduces Lost Devices by 83 Per Cent and Saves 400 Days of Labor Costs
A key driver in the company's decision to enhance its device management was the inclusion of geolocation capabilities. SOTI MobiControl made it possible to locate misplaced devices, and since working with SOTI, the number of lost devices has reduced by over 83 per cent. Takko Fashion was keen to take advantage of the mobility management features MobiControl offers, including app management and remote control updates. 
Florian Pohl, manager of IT site and store processes at Takko Fashion, said: "Fashion is a fast-paced industry and we need to keep track of constantly changing stock levels and deliveries to ensure the latest trends hit the shop floor and our customers keep coming back for more. Mobile devices were really helping us to manage this process, but it was challenging to manage them effectively and this in turn impacted our productivity.
He continues: "Working with SOTI has made us more efficient as a business in many of our processesand has helped us to save a lot of time, resources and money. To put a figure on it, we have saved about 400 'man' days since using MobiControl. Our operations are more streamlined, we can update the devices remotely and our repair times have significantly shortened as the solution helps to identify any issues before they escalate. MobiControl will grow with us as we continue to expand into Europe as it is scalable and there is also the added benefit of us being able to manage the whole process remotely. Ultimately, with MobiControl in place our business is totally focused on providing the best customer experience possible, which is crucial for our continued success and growth."
Stefan Mennecke, managing director DACH at SOTI said: "SOTI's disruptive technology is changing the way businesses operate across the DACH region, specifically within retail environments for companies like Takko Fashion.  Helping our clients enhance their customer experience through greater mobile device adoption is always at the heart of what we are doing in the retail sector."
He continues: "Helping Takko Fashion manage and locate its devices means business processes are made more efficient, resulting in much better customer service for all. With the ability to manage all the devices from one screen as the company expands, MobiControl will continue to keep close control or update the devices without the need to leave the headquarters."
For media inquiries, please contact:
Stephanie Lopinski
SOTI Inc.
519-998-1966
About SOTI Inc.
SOTI is the world's most trusted provider of mobile and IoT device management solutions, with more than 17,000 enterprise customers and millions of devices managed worldwide. SOTI's innovative portfolio of solutions and services provide the tools organizations need to truly mobilize their operations and optimize their mobility investments. SOTI extends secure mobility management to provide a total, flexible solution for comprehensive management and security of all mobile devices and connected peripherals deployed in an organization. For more information, visit www.soti.net.