Innovation is alive and well inside SOTI. SOTI was created with one goal in mind, to create a successful global multinational company. SOTI has grown organically, with no outside investors. We have continued to push forward and scale SOTI into a company with over 700 employees in over 22 countries, with 7 global offices. SOTI has grown from an EMM company into the world's most trusted provider of mobile and IoT device management solutions – with more than 17,000 enterprise customers and millions of devices managed worldwide.
Industry Recognition for our Culture, Business Model and Technology
2017 brought our company its most profitable year in revenue growth yet, and has allowed SOTI to be recognized with prestigious industry awards and analyst recognition.
Notable industry awards from 2017, included:
Deloitte North American Technology Fast 500
PC Mag "Editors Choice" – Best MDM Solution
Tech "Unicorn" Spotlight Award - Elevate Toronto
Ingenious Award - Information Technology Association of Canada (ITAC)
Certified Great Place to Work
TMCnet Tech Culture Award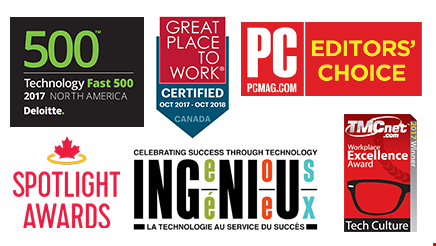 Industry analyst recognition from 2017, included:
Gartner 2017 Critical Capabilities for Enterprise Mobility Management Suites [1] - TOP placement in special-purpose device support
Gartner 2017 Magic Quadrant for Enterprise Mobility Suites [2] - Visionary placement
IDC Marketspace: Worldwide EMM Software for Ruggedized/IoT Deployments Vender Assessment, 2017 – Leader
IDC MarketScape: Worldwide EMM Software Vendor Assessment, 2017 – Major Player
Ovum 2017-2018 EMM Solutions Decision Matrix in EMM – Leader
The Radicati Group - Enterprise Mobility Management (EMM) Market Quadrant – Top Player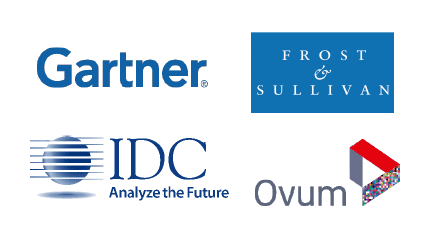 2018 – BIG Ideas with BIG Impact
SOTI is leading the charge, putting our feet on the gas pedal, and not pressing the brakes any time soon. The proof is in the pudding, that our business model is working. As we say farewell to 2017, the SOTI team looks forward to ringing in 2018 with another game changing year for the business. We are just getting started.
[1] Gartner, "Critical Capabilities for EMM Suites," by Rob Smith, Chris Silva, Manjunath Bhat, Bryan Taylor, Terrence Cosgrove. June 28, 2017
[2] Gartner, "Magic Quadrant for Enterprise Mobility Management Suites," by Rob Smith, Bryan Taylor, Manjunath Bhat, Chris Silva, Terrence Cosgrove. June 6, 2017