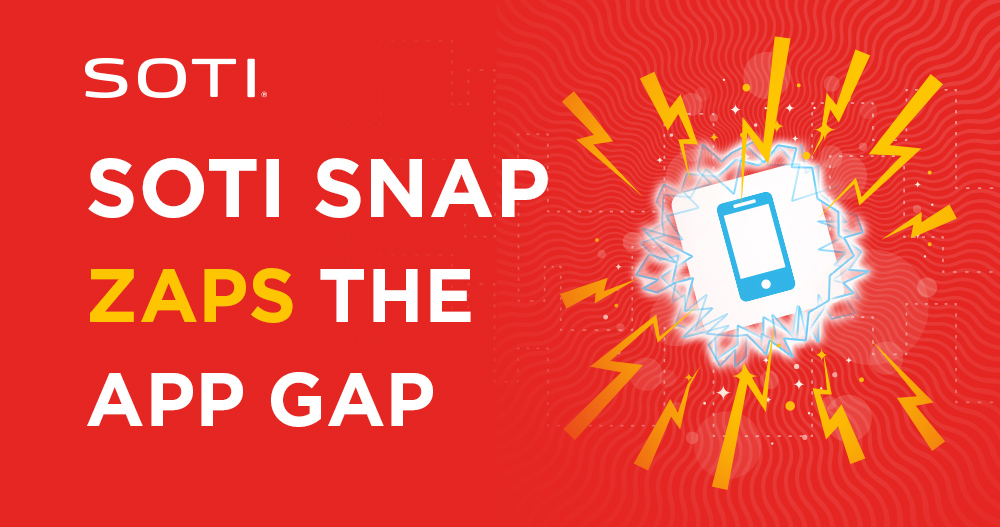 In 2017, there were over 197 billion mobile downloads of mobile apps — over 500 million downloads per day.  Mobile applications are the magic behind the success of the consumer smartphone — games, social networking, music & video as well as lifestyle and productivity apps. Without these apps, a smartphone is just a "dumbphone" with lousy battery life.
Mobile apps are seeing the same success in the enterprise market as they are in the consumer market. Over the next 5 years, the global mobile workforce is expected to grow by almost 30%, but in that same period the mobile enterprise business applications market will grow by over 70%.  Some other interesting factoids about enterprise mobile apps include:
Today's businesses only use a few apps, but they want a lot more. Businesses are starved for custom line-of-business (LOB) applications to streamline their important workflows. Unfortunately, most companies do not have the internal resources to develop the LOB apps that they require, and outsourcing development can cost upwards of $170k to develop a single app. This discrepancy, the difference between how many apps a business wants, and what they are able to deliver is often referred to as the "App Gap."
SOTI Snap zaps the "App Gap." It is a brand-new solution from SOTI, the masters of business critical mobility. SOTI Snap is a cross-platform, rapid app development solution for business that is integrated with the SOTI ONE platform. It enables companies to build the mobile LOB apps they need faster, cheaper and without the need for coders. SOTI Snap lets almost anyone build an app by dragging and dropping only the components they need. This enables your businesses to prototype, iterate and deploy apps in minutes or hours — not days or weeks.
Integration with other SOTI ONE solutions means that SOTI Snap includes mobile app management features and remote support capabilities. Integration with Azure AD lets you control who gets what app, and where they can use it. SOTI Snap automatically creates cross-platform apps, forms and surveys for Apple iOS and Google Android devices that can be distributed instantly. And once an app is deployed to the field, you can use remote support from SOTI MobiControl or SOTI Assist to fix any problems and reduce user downtime.  
If you are looking to step up your app development game, and do not have the time or budget to deliver the mobile apps your enterprise needs, you need to consider a rapid app development solution. SOTI Snap lets anyone build mobile apps for your business quickly and easily and lets you to zap your growing "App Gap."