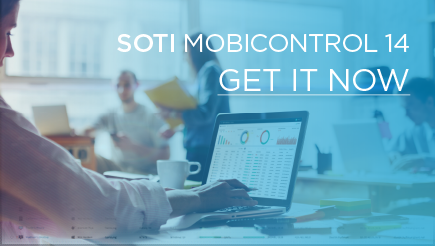 The May 2017 launch of the SOTI ONE platform was not just "business as usual" for our company. For almost 20 years, SOTI has been enabling business critical mobility and leading the market for the security and management of special purpose mobile devices. But, the SOTI ONE platform is a whole new ballgame. We are stepping beyond MDM, EMM and UEM, and expanding SOTI's reach into entirely new areas of business mobility and the IoT.
The initial SOTI ONE platform launch included SOTI Assist, a new mobile-first help desk solution, and a beta version of SOTI Snap, a rapid app development solution.  Most importantly, SOTI ONE included an enhanced SOTI MobiControl that integrates with all the new SOTI ONE solutions and provides a solid foundation for innovation and growth.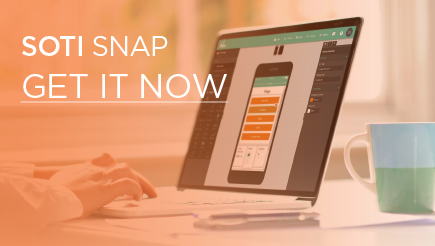 The significance of the SOTI ONE platform was immediately clear to industry experts and analysts that have been following the evolution of mobile technology closely over the years. SOTI ONE introduced an entirely new solution category to solve businesses' toughest mobility and IoT challenges. Industry analyst Ovum was quick to identify the value of the SOTI ONE platform and placed SOTI as a "Market Leader" in their 2017-2018 Decision Matrix to select an EMM Solution.
"SOTI is broadening its capabilities by embracing a platform approach to endpoint management, of which EMM is a fundamental element."
Six months since the initial launch of the SOTI ONE platform, steady progress and development continues. Today's release to the market includes: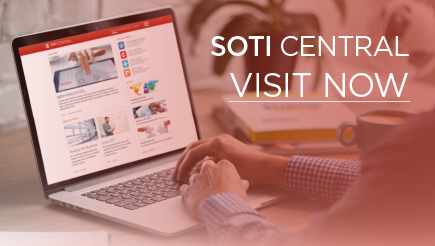 SOTI MobiControl 14 delivers the first EMM solution to manage mixed mobility and IoT deployments. It introduces support for Linux-based mobile devices and intelligent IoT endpoints. Sign up for a free trial of SOTI MobiControl

.

The full release of SOTI Snap. If you are looking to step up your company's app development game, and don't have the time or budget to deliver the mobile apps your business needs, you need SOTI Snap. Sign up for a free trial of SOTI Snap.
SOTI Central, a new online community for our partners and customers that gives them a new channel to connect, communicate and collaborate.
The future of SOTI ONE is going to be even more exciting. In addition to regular, rolling updates to SOTI MobiControl, SOTI Snap, and SOTI Assist, the SOTI ONE platform will grow to include exciting new solutions in the months to come. SOTI Insight is a new business intelligence solution that will makes it easy for enterprises to collect, aggregate and analyze data from mobile apps, mobile devices, and IoT endpoints. SOTI Connect allows enterprises to secure, manage and connect to their IoT endpoints regardless of the underlying communication protocols and operating systems.
As business-critical mobility grows, and more and more of your workers depend on mobile devices and apps to do their job, you will need SOTI ONE — an integrated suite of mobility solutions that keeps your workers working, builds your apps faster, and makes it easy to secure and manage your mobile devices and IoT endpoints.