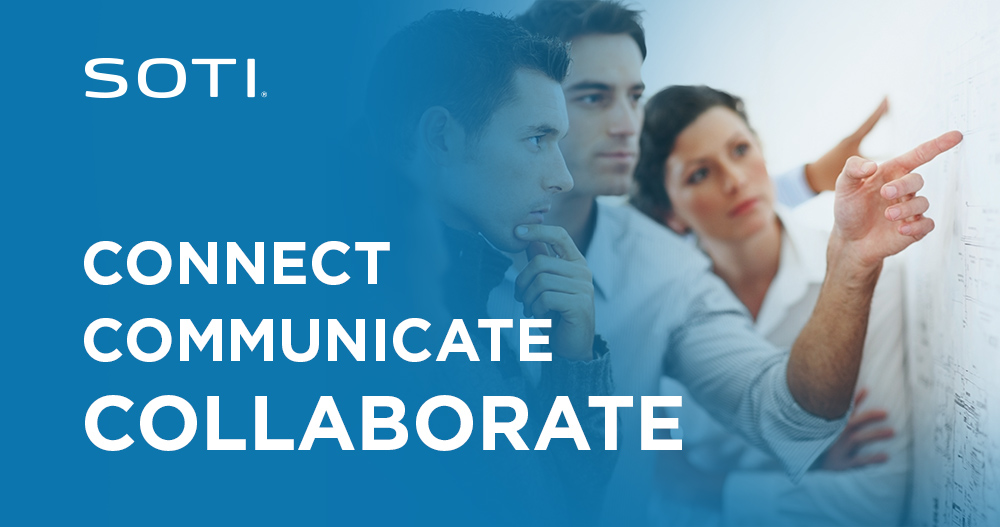 Global spending on mobile hardware, software and services is expected to grow by approximately $100 billion over the next 3 years. During the same period, IoT spending will almost double to $1.4 trillion. And like any free market, demand creates supply - new mobile technology and the explosive growth of the IoT are giving businesses more technology options than ever before. So many options that companies are having trouble finding the right solution and the ideal partner for their business needs.
On the supply side, technology and service vendors are finding it more and more difficult to rise above the noise. These vendors are resellers, system integrators, independent software vendors, managed service providers and original equipment manufacturers. They are valuable SOTI partners that are looking to attract new customers, while retaining the loyalty and increasing the value of their existing ones.
SOTI wants to make it easy for all our partners to succeed. That is why we launched the SOTI Partner Program over two years ago. To give SOTI partners instant access to the marketing support they desperately need, but struggle to deliver on their own. The SOTI Partner Program offers best-in-class pre-sales, post-sales enablement and training programs to empower our partners to grow their business.
Now SOTI is going one step further and introducing SOTI Central, an new online community for our partners and customers. What the SOTI Partner Program did for MarComm, SOTI Central does for digital marketing and lead gen. It gives partners and customers a new channel to connect, communicate and collaborate. SOTI Central includes the following features:
SOTI Central News

provides SOTI customers and partners with curated web content from SOTI, from partners and industry news websites. It will keep them informed of relevant mobility and IoT industry news.

SOTI Central Marketplace

is an online resource for SOTI partners to showcase their solutions, and for customers to discover partner products and services integrated with the SOTI ONE platform.

SOTI Central Forum

is a meeting place and discussion forum where customers and partners can ask questions about products and get answers from product experts, as well as collaborate to outline the possibility of new mobility and IoT solutions.
SOTI Central is win-win. It gives partners a new channel to communicate with new and existing customers, and at the same time that it gives customers a curated view of ready-to-use mobility and IoT solutions. And because SOTI Central is integrated with the SOTI ONE platform, it is accessible from any SOTI ONE solution, including SOTI MobiControl, SOTI Snap and SOTI Assist.
SOTI Central will go live on October 31st, 2017. Stay tuned for more information on how to access this exciting new community. We look forward to helping you to connect, communicate and collaborate your way to the future.