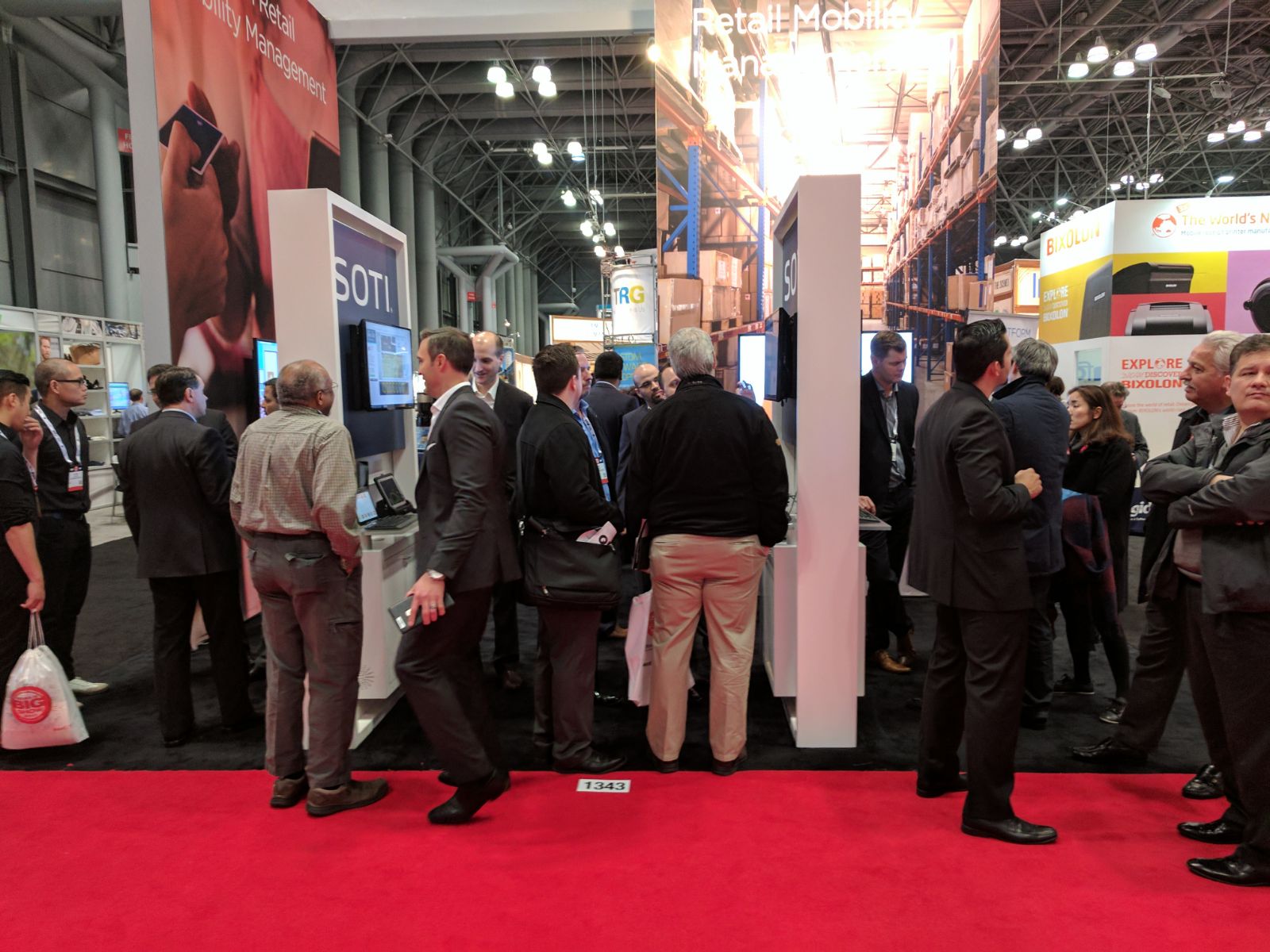 #NRF17: Day 2 


Small Players with Big Ideas
Continuing on with yesterday's 'technology' theme, I want to share my observations and insights from the exposition areas at NRF 2017. In my Trade Show experience, the best way to get a peek at the immediate future is to ignore the big vendors with the glitzy 50 x 50 booths and take a walk through the exposition area of the smaller vendors and start-ups. The smaller vendors are more aware of market trends, and real customer requirements. They do not have the deep pockets and marketing muscle of the big boys and need to hit the market sweet spot in a hurry.
After walking around the smaller expo for a couple of hours, this is what I observed. First, retail hardware solutions outnumber software solutions and services by a factor of 3 to 1. And while there was some really cool stuff in robotics, VR, and computer vision, the most common HW solutions were POS (lots of mPOS) and mobile printing. This leads me to conclude that these small vendors are still trying to ride the EMV liability shift to sell their POS products. Mobile printers are an adjunct to this — if mPOS is selling big, connected associates need mobile printers to create paper receipts at the point of sale. Not everyone wants an email receipt —  I know I hate them. 
The other technologies I noticed included; traffic counters, facial recognition, digital shelving, and lots and lots of digital signage. It is clear that the retail store of tomorrow is going to be very different than what we are used to and fortunately SOTI is in a good position to secure and manage all of these new devices and endpoints.
---