Why are European businesses being held back?
Digital transformation is having a profound impact on how global organizations are planning to operate. Customers today are demanding a differentiated experience and employees need new ways of working. At the centre of this disruption is the mobile device. Through research, SOTI has found European businesses are failing to place mobility at the heart of their strategies and this is putting their competitive edge at risk.
Here are five things that hold businesses back from getting a competitive edge from mobility
A failure of vision
A lack of fundamentals
Business leaders don't understand mobility management
A failure of execution
How can businesses get a competitive edge from mobility?


A failure of vision
When it comes to enterprise mobility management (EMM), there is a lack of strategic planning among European businesses. Businesses are focused on the broader digital revolution for improved efficiencies, revenues, and profits, but few are prioritizing mobility management in their plans.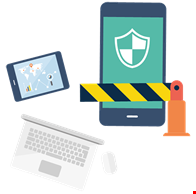 61% of the European business market is making little or no progress towards enterprise mobility objectives
26% are yet to realize any value from enterprise mobility
 
A lack of fundamentals
A major part of the problem is that businesses aren't getting the fundamentals right. At around half of businesses surveyed, managers have little grasp of what devices they can use for work or how they can use them. This is a major cause for concern if enterprises are to create competitive advantages from mobility.
49% of European businesses permit staff to use privately owned smartphones for work
Only 34% allow personal tablets and laptops
Two fifths of managers aren't aware of policies governing the use of corporate-owned smartphones

Business leaders don't understand mobility management
In Europe, there is a clear mobility management gap. Business' failure to understand the strategic benefits of managing their mobile strategies and investments means they are not creating competitive advantages for themselves. Business leaders and senior IT managers cite budgetary, security and privacy concerns as their main obstacle to their organizations realizing value from EMM.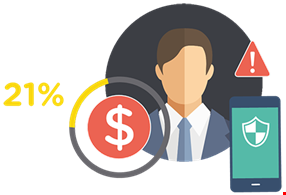 21% believe budget is an obstacle for EMM

A failure of execution
The research cites IT for the lack of coherent and proactive management of mobile strategy. IT departments are being caught in the middle of digital transformation; their tendency to work in silos, means they can be a barrier to progress.
42% say their corporate IT departments offer limited technology support
16% claim their IT department is not supporting their employees' mobile technology usage
14% don't feel they are doing a good job supporting mobile devices in the workplace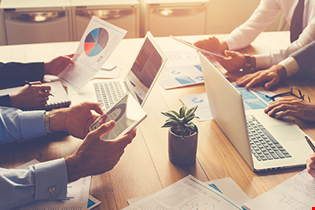 How can businesses get a competitive edge from mobility?
There's an opportunity for businesses to place mobility at the heart of their digital transformation plans.
Proper EMM tools and strategies will make it possible for businesses to benefit from business-critical mobility, enhance their customer experience, and allow their IT to work in new digital structures, across different departments.

SOTI is a proven product innovator and EMM Industry leader. Over 17,000 customers across 170 countries rely on SOTI for their EMM needs.
Download the European Mobility Management Gap white paper to find out more.